Visit the Roundhouse Aquarium
If you're interested in marine life, Roundhouse Aquarium Teaching Center is the place to go. This aquarium has over 100 different species of marine life, most of which originate from California. Some of the animals here include:
◾ Jellyfish
◾ Horn sharks
◾ Leopard sharks
◾ Many different species of fish
◾ Sea horses 
◾ California spiny lobster
◾ Bat stars
◾ Sea Cucumbers
◾ Sea Urchins
◾ And many more!
There are activities perfect for young kids too, as it is interactive, kids are even allowed to touch some of the animals! The guides there will explain different things about the marine animals as you're looking. It is a great way to learn about the ocean and the creatures that live within it. Located on Manhattan Beach, this is a perfect way to spend the day near the ocean. It is also free to enter, but donations are encouraged. It's a great way to learn and experience something new this summer with the family.
California's Great America
Looking for an exciting thrill? Look no further. California's Great America is something exhilarating to do with the whole family. California's Great America is a huge amusement park located in South Bay, covering around 100 acres, with lots of exciting things to do, including going on roller coaster rides and a large water park! Some of the most popular rides among visitors are the Patriot Roller, the GoldStriker, the Celebration Swings, and much more. There are rides here for people of all ages too, with some rides catered more towards kids and some to adults, based on height. This amusement park also hosts shows for the family, such as Snoopy-themed performances. Be sure to check their schedule before you go, as there are always new shows happening! There are also restaurants to visit if you get hungry while you ride and play. No matter what ages you and your family are, California's Great America is a great summer activity that anyone will enjoy!
South Bay is home to countless gorgeous beaches to explore, with ample activities for everyone of all ages to enjoy. It's a great way to enjoy the outdoors and take in the beauty of South Bay with your family. Whether you want to go for a swim, visit a beach playground, have a game of volleyball, or go for a family bike ride, South Bay beaches have it all. Some beaches to discover are:
◾ Manhattan County Beach
◾ Hermosa Beach
◾ Torrance Beach
◾ Redondo Beach
◾ And many more!
Some family fun activities to be found here are:
◾ Visit Manhattan County Beach's playground
◾ Swimming
◾ Seashell collecting
◾ Look for marine life
◾ Volleyball games
◾ Hiking
◾ Roller skating
◾ Bike Riding
◾ Visit Redondo Beach's playground, Seaside Lagoon
Visit South Park Playground
Located in Hermosa Beach, South Park Playground is a fully accessible park that was opened in 2016. It is a great place to take the whole family for a summer day outdoors. The entire family will enjoy the community garden, and there is a play area made specifically for kids. This area includes the only giant cement slide in Los Angeles, a jungle gym, a merry-go-round, and much more to discover. There is a lot of open space at South Park Playground, including a giant lawn, perfect for playing a game of tag or soccer games with the family. You can even plan to have a family picnic here, as there's lots of space designated just for this purpose. South Park Playground is sure to be an excellent time for the whole family, and best of all, it's close to beaches, so it would be very easy to go to both places on the same day if you're interested!
CuriOdyssey Museum
If your family is interested in science and wildlife, the Curiodyssy Museum is the place to go! This museum is not your typical museum, as it combines learning about science with getting to see wildlife up close. It is great for kids as it also has a playground. It is known for its high level of interactiveness. During your visit to CuriOdyssey, you will have the opportunity to see over 100 animals, most of which are native to California. Some of the animals you can see at CuriOdyssey include:
◾ Owls
◾ Bobcats
◾ Foxes
◾ River otters
◾ Snakes
◾ Turtles
◾ Porcupines
◾ Hawks
◾ Newts
◾ And many more!
They also host many different exhibits throughout the year. An exhibit that is taking place this summer is a COVID-19 safe Creature FEETures exhibit, where you and your family can interact with animals in the outdoors. Rather than petting animals or pressing buttons with your hands, the interactions are all done through buttons on the floor. What's cool about these buttons is that they are designed after animal tracks, making it another way to learn about the animals you're seeing! This is an excellent way for the family to learn something new this summer and have fun while doing it.
Visit Sand Dune Park
Sand Dune Park is another way to have some family fun outdoors in South Bay. Sand Dune Park is named after the sweeping dune that can be seen here. Other than being something interesting to see, there are lots of activities to do while you visit. You can take a walk up the sand dune and get a spectacular view of the city. There is also a playground with swings, a merry-go-round, and a jungle gym for younger kids. There's also an area specifically for picnics, a great way to enjoy quality time with friends and family. Another exciting thing to do here is bird watching, as over 160 different kinds of birds have been seen here! There are lots of options to have a family fun-filled day here. 
Visit AdventurePlex
If you're looking for an indoor activity to do with the family this summer, reopening this summer is AdventurePlex. AdventurePlex is an indoor park with lots of fun activities catered towards children. These include:
◾ A rock-climbing wall
◾ A playground with five levels
◾ A ropes course
◾ A sports court
◾ A garden that teaches healthy habits
◾ A reading room
◾ And more!
No matter what your kids are interested in, there is something here that they'll enjoy, which makes this is another fun way to spend a day with the family!
Hopkins Wilderness Park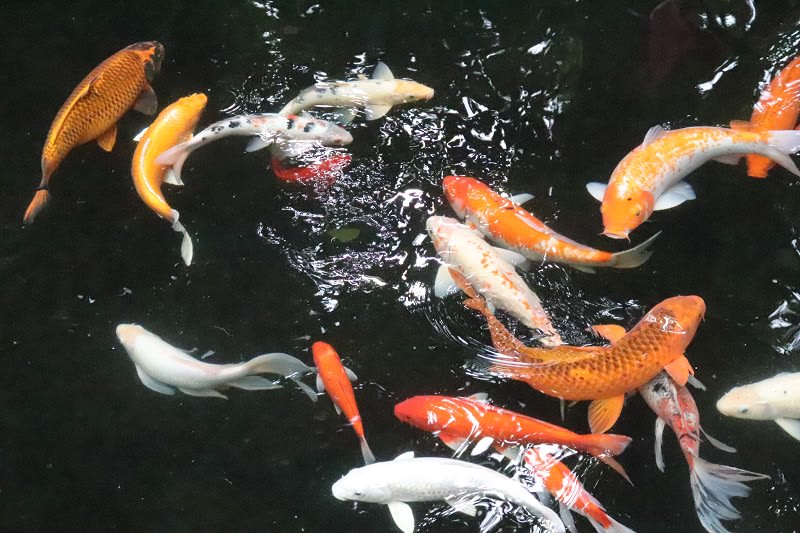 One fun, family-friendly summer activity is camping, and Hopkins Wilderness Park in Redondo Beach has just that! Whether you want to camp overnight or just visit the area for a day trip, there are great options for you here. As suggested by its name, you'll be sure to see lots of wildlife here, including birds, squirrels, turtles, and koi fish! Kids can even feed the turtles and koi as there is feed available by the pond. Covering around 11 acres of land, there are many different areas to visit, including a forest area, a meadow area, a stream area, and a pond area. Just be sure to decide what you plan to do during your stay at the park and reserve a spot on their website before you visit. 
Looking to Move to South Bay?
South Bay is a wonderful place for families, as you can see with the vast array of activities for people of all ages. If you think South Bay is the place for you and your family, contact Bill Ruane. He can help with finding El Segundo or Marina Del Rey homes for sale and real estate!