Manhattan County Beach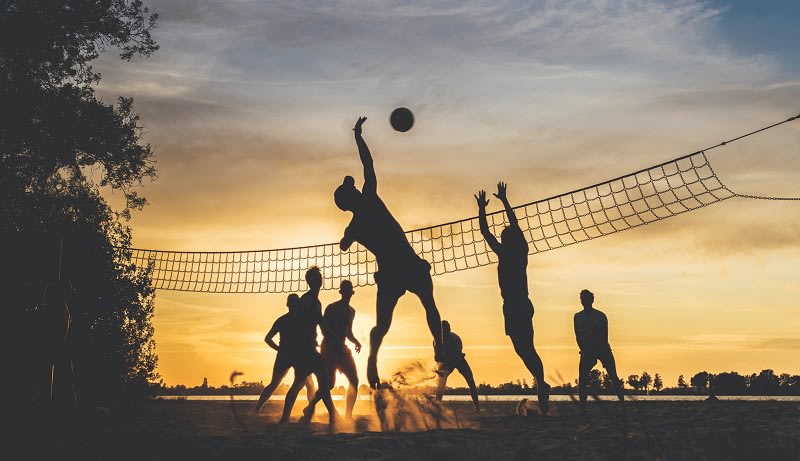 The most popular beach and one you should be sure to visit while you're in South Bay is Manhattan County Beach. This beach has many fun activities and things to do all year round, but it's known for its volleyball. If you're looking to play some volleyball with your friends and family, this is the place for you! There is also a playground perfect for kids if you're taking the whole family. Close by to this beach is a bike trail that expands over 22 miles. They also host events by the Manhattan Pier! These events occur throughout the year and include volleyball tournaments, concerts, sandcastle contests, and much more. With all of these exciting things to do here, Manhattan County Beach is sure to fill all your outdoor activity and relaxation needs. Activities here include:
◾ Volleyball games
◾ Sunbathing
◾ Swimming
◾ Bike riding
◾ Walking
◾ Visit the kids' playground
◾ Visit the Manhattan Pier
◾ Visit the shops and restaurants around the area
◾ Outdoor events (concerts, volleyball tournaments, sandcastle contests, holiday-themed events)
El Porto Beach
Another South Beach is El Porto Beach, located near Manhattan County Beach but further away from the pier. Due to its location, this beach is typically less populated than Manhattan County Beach. Because of this area's sizable waves, this area is perfect for surfing! This beach is also near the Marvin Braude Bike Path, where you can go for a bike ride, go for a walk or run, or even go rollerskating! Things to do at this beach include:
◾ Surfing
◾ Swimming
◾ Bike riding
◾ Walking
◾ Running
◾ Roller skating
◾ Hiking
Hermosa Beach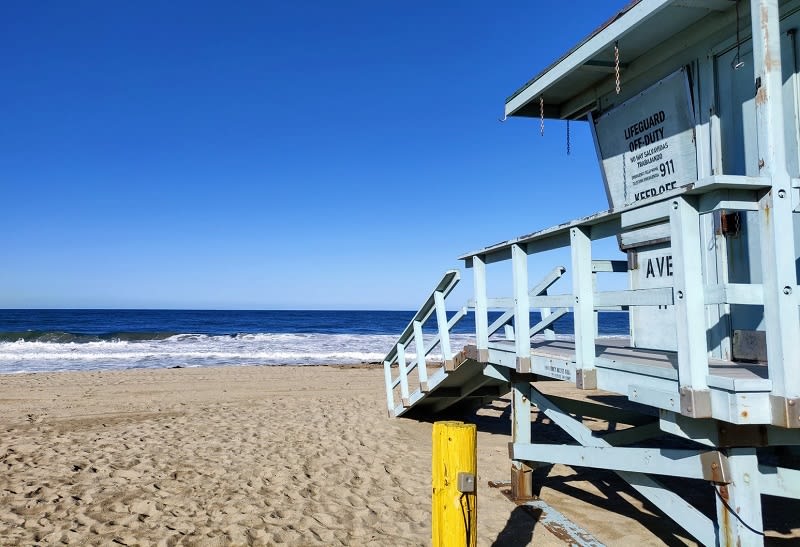 Hermosa Beach is a waterfront area in South Bay with many sights to see and things to do. There are even restaurants around if you get hungry during your visit. One of the great things about Hermosa Beach is that its tournaments, whether it be for volleyball or surfing, are happening all year round, which means that there is always something exciting happening! On Pier Avenue by the beach, you can visit the nearby shops and restaurants or attend one of the many lively parties that take place. You can also visit the Hermosa Beach Museum to learn about the rich history of the area. Right in front of the beach itself, you can also find Noble Park. At the park, you can relax on one of the benches and enjoy the beautiful scenery. This beach and its surrounding area are very lively, and there are many many activities to choose from like:
◾ Swimming
◾ Surfing
◾ Volleyball
◾ Diving
◾ Playing on the playground
◾ Tournaments
◾ Visit the pier's shops and restaurants
◾ Visit the Hermosa Beach Museum
◾ Visit Noble Park
◾ Attend a party on Pier Avenue
Torrance Beach
Another wonderful South Bay beach you'll want to visit is Torrance Beach. One thing that makes Torrance Beach unique is its opportunities for fishing and windsurfing. It is also part of a community project to restore the bluffs, so you'll be able to see many native plants here! If you want a bite to eat, you can even visit the snack bar. This beach is home to gorgeous views and many activities, such as:
◾ Swimming
◾ Bike riding
◾ Scuba Diving
◾ Fishing
◾ Windsurfing
◾ Surfing
◾ Visit the grass park
RAT Beach
Technically located in Torrance Beach, RAT Beach is a small beach area named by the locals. RAT Beach is well-loved by local surfers and divers. This beach is known for its views of Palos Verdes Cliffs, the ocean, and Torrance and Redondo. While you're at RAT beach, here are some things you can enjoy:
◾ The views
◾ Fishing
◾ Surfing
◾ Diving
Redondo Beach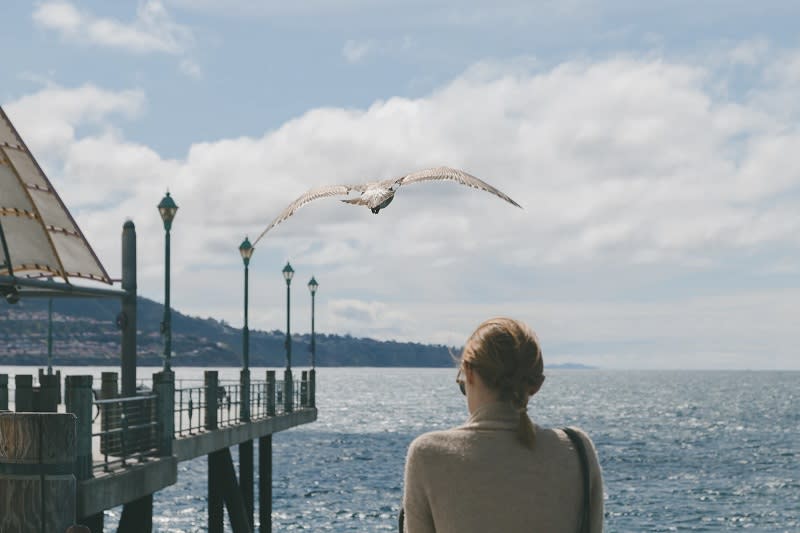 Redondo Beach is another beach in South Bay, known for its pier. The Pier is a historical landmark with lots of fun for the whole family. This beach also has opportunities for many water activities — you may even see a whale or two while you're there! Additionally, Redondo Beach is home to Seaside Lagoon, a water park on the beach with a playground, including water slides. This beach is definitely one that the whole family will love. There is so much to do here, including:
◾ Dining by the ocean
◾ Shopping
◾ Harbor cruises
◾ Kayaking
◾ Whale watching
◾ Pedal boating
◾ Paddleboarding
◾ Fishing
◾ Look for seashells
◾ Visiting Seaside Lagoon
Bluff Cove Beach
A rocky beach rather than a sandy one, this beach is known for its views from the bluff and adventurous activities. At Bluff Cove, you can do some scuba diving or surfing. There are three surfing spots here, so it is perfect for surfers of all levels and experiences. There is also an extensive hiking area, which consists of around 6 miles, and takes walkers to Malaga Cove. The tide pools here also allow visitors to see ocean wildlife, such as sea urchins and crabs. Some highlights of things to do at Bluff Cove are:
◾ Surfing
◾ Scuba diving
◾ Hiking
◾ Swimming in the tide pools
◾ Watching the sunset
Malaga Cove Beach
Near Bluff Cove, you'll find another beautiful cove beach called Malaga Cove Beach. At Malaga Cove is a sandy beach where people can enjoy the best of both worlds. As a lesser-known beach, you can get some relaxation in the sun and take part in classic outdoor beach activities like surfing and scuba diving. Some have even said they've spotted dolphins at this beach! Activities at this beach include:
◾ Sunbathing
◾ Relaxing in the sun
◾ Swimming
◾ Scuba Diving
◾ Surfing
◾ Fishing
◾ Hiking
Abalone Cove Shoreline Park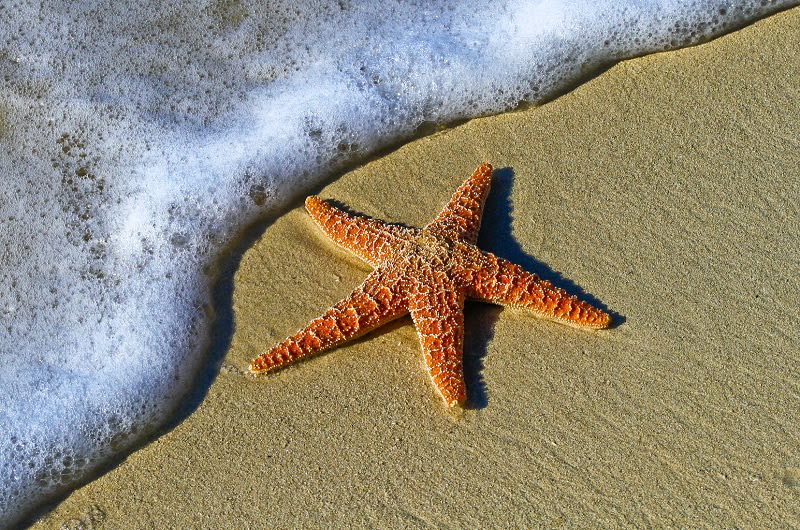 If you like seeing sea creatures and marine life, Abalone Cove Shoreline Park is the place for you! Abalone Cove Shoreline Park consists of two beaches, Abalone Cove and Sacred Cove. It is home to many tidepools. At this beach, starfish and anemones are prevalent. The animals here are protected as it is an ecological preserve. There are also many trails for hiking here that are sure to show you stunning views, as they go all the way from the beach down low to the bluffs for a higher view of the area. You'll get a breathtaking view of the ocean and Catalina Island. Here are some of the many things to do at these two beaches:
◾ Hiking on one of the many trails
◾ Looking for sea creatures in the tide pools
◾ Have a picnic
◾ Enjoy the views of the ocean and South Bay from both high and low
El Segundo Beach
Located right near El Porto Beach, you will find El Segundo Beach. This beach is known for its calmness, views of the ocean, as well as colorful sunsets. While you're here, you can enjoy nature, use its volleyball courts with your friends and family, or even use its bike path for bike riding, walking, or running. Here are some things to enjoy at El Porto Beach:
◾ Playing volleyball
◾ Bike riding
◾ Running
◾ Walking
◾ Roller Skating
◾ Fishing
◾ Watch the sunset
Want to Discover More of South Bay?
The beautiful beaches are just one thing that attracts residents to South Bay, California. If you're looking for El Segundo or Marina Del Rey homes for sale, contact Bill Ruane for all of your South Bay real estate needs!