Hollyglen is a charming enclave nestled in Hawthorne, California. This neighborhood has a small-town feel with various recreational opportunities. Located close to freeways, LAX, Manhattan Beach, and Redondo Beach, this community is well-loved by commuters and beach lovers. With many single-family homes and excellent schools to match, this community is a wonderful destination for growing families, couples, and retirees alike. Homes range in price from approximately $500k to $1.3M, making it an accessible and affordable location compared to neighboring beach towns.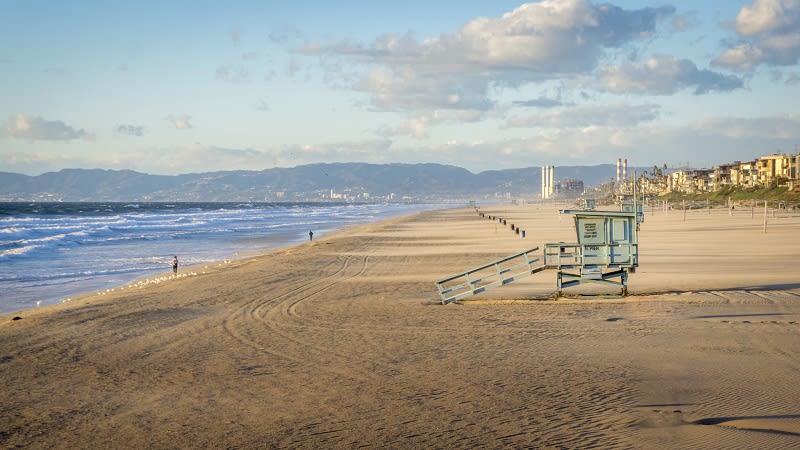 1. Parks
Being such a family-friendly neighborhood, Hollyglen has a few parks with leisure activities.
◾ Hollyglen Park is an ideal space for a day of good old-fashioned family fun. The park features picnic tables, BBQs, a playground, a wading pool, lighted tennis courts, and a basketball court.
◾ Glasgow Park features picnic tables, par course equipment, and a pedestrian path just over ¾ of a mile in length. This park is a calm space ideal for reflection and exercising or strolling along the trail.
◾ A walking path with benches, hopscotch courts, and outdoor fitness equipment studded throughout, the Wiseburn Walking Path is surrounded by drought-tolerant perennials and trees and provides convenient animal waste stations for strolling with your canine companion.
◾ In the neighboring city of Lawndale, Alondra Community Regional Park is the largest park serving South Bay beach communities. It is teeming with fabulous amenities and activities for people of all ages. Some premium features include baseball fields, children's play areas, picnic tables, outdoor stages, skate parks, splash pads, after-school programs, fitness options, and more!
2. Schools
Raising a family in Hollyglen is a cinch, with fabulous educational opportunities abound. Everywhere you turn, there is an excellent school available to you. Here are several academic locations with impressive accolades.
◾ Juan Cabrillo Elementary School, Public, K-2, a California Distinguished School where each student has their own Chromebook in the classroom
◾ Peter Burnett Elementary School, Public, 3-5, offers after-school programs, including Wiseburn Elementary Band, Zooga Yoga, and a Performing Arts Workshop.
◾ 138th St. School, Public, 3-5, offers a GATE program
◾ R.H. Dana Middle School, Public, K-5, each student gets their own Chromebook
◾ Juan de Anza Elementary School, Public, K-5, offers a Performing Arts Program and STEAM programs.
◾ Da Vinci Connect, Public, Charter, TK-8, a project-based hybrid school where 2 of 5 days are on campus, and 3 of 5 days are homeschool.
◾ Success Learning Center, Public, K-12, features an exceptionally small teacher/student ratio.
◾ Vistamar School, Private, 9-12, boasts a small teacher/student ratio, diverse, offers 20 AP courses.
3. Recreation
Being a small suburb within Hawthorne, most recreational opportunities lie within a few minutes or miles from Hollyglen. There are a variety of options for you and your family to enjoy.
◾ AdventurePlex is located just south of Hollyglen and features an array of exciting activities and ventures for children. AdventureCamp takes place in summer and offers kids aged 4 and 5 age-appropriate physical skill-building, social development, arts and crafts, and music appreciation activities. The summer camp is available to kids ages 4-12. Classes begin in the fall and range in focus. Categories of classes include Flex Kids Club, Life Skills & Fun, Sports & Fitness, and Toddler programs. The facility boasts two 35-foot outdoor rock climbing walls and a challenging ropes course fit for children and adults.
◾ The City of El Segundo Wiseburn USD Aquatics Center offers a variety of swimming opportunities. The center features lap swimming for people aged 16+, adult lap swim, all ages lap swim, family swim, and water aerobics. There is an instruction pool and a completion pool available for different programs, several of which require reservations.
◾ The El Segundo Teen Center encompasses various programs and activities for kids in eighth through twelfth grade. Activities include ping pong tables, pool tables, foosball tables, TVs and gaming, a weight room, and an outdoor skate park and basketball court.
◾ At the west end of Manhattan Beach Blvd sits the Manhattan Beach Pier. A historic landmark, this location is an ideal spot to catch picturesque sunsets and is popular with artists, photographers, locals, tourists, and surfers. The end of the pier features an octagonal building, where you can bring your kids to explore the magic of marine life at the free Roundhouse Aquarium Teaching Center. The aquarium offers classes, camps, and parties and has several viewing and touch tanks, including a shark tank and a tide pool tank with various marine life local to California. Bring your family for a stroll along the pier, an exciting learning experience at the aquarium, and a picnic on the beach, making for an all-encompassing day of family fun.
◾ Hermosa Beach offers a variety of attractions and features a 2-mile length shoreline. Several volleyball courts and beach tennis courts are available to get you active in the sunshine and a pier suitable for fishing and viewing the stunning Pacific Ocean. Pier Plaza is home to various shops and is a local gathering point to enjoy the scenery and attend community events. Hermosa Beach is treasured by tourists and locals alike.
◾ The Redondo Pier is perfect for scenic ocean views and is home to a plethora of shops, entertainment opportunities, and beachfront dining options. The pier boasts aquatic activities, including harbor cruises, seasonal whale watching, and has kayak, pedal boats, and SUP rentals available to get you out on the water. Hosted on the pier, Summer of Music is South Bay's most prominent free summer concert series. Guest can also enjoy live music and entertainment at Breakwall, Maison Riz, and Tony's Pier.
4. Shopping
There are numerous shopping malls and destinations in proximity to Hollyglen. Whatever products your household needs are easily accessible and just around the corner.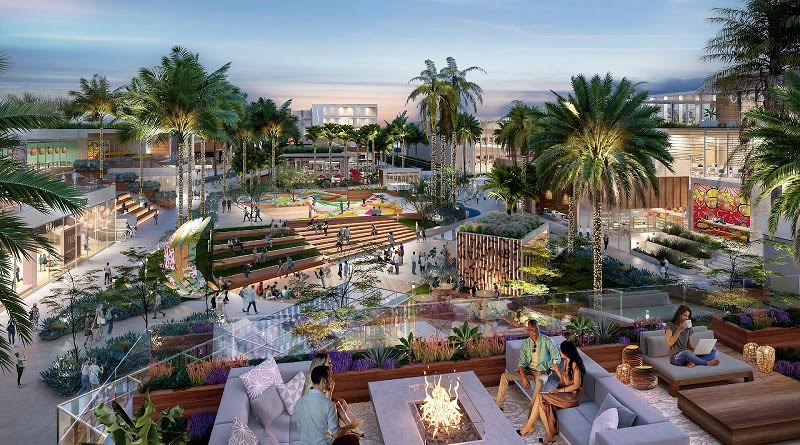 South Bay Galleria, Credit: Kristen Farmer/The Beach Reporter
◾ The South Bay Galleria in Redondo Beach features various dining, shopping, and entertainment opportunities. Shops include H&M, Sketchers, Zales, and more. You can grab a tasty pepperoni twist pretzel at Wetzel's Pretzels or fresh-baked cookies at Nestle Toll House Cafe. There are many dining options to sample in the food court. Once you've got your retail therapy and lunch underway, head to the movie theater to catch the latest flicks.
◾ Take care of all your primary shopping needs for copious amounts of toilet paper, groceries, and a variety of family-friendly products at Costco.
◾ Find global specialty items, including home decor, furnishings, housewares, and gourmet foods at Cost Plus World Market.
◾ Bed Bath & Beyond is a stone's throw away and offers a wide selection of home goods, including bedding, kitchenware, home decor, and all the little trinkets needed to make your home warm and inviting.
◾ Find all your sporting gear, shoes, fitness equipment, and more at Big 5 Sporting Goods.
◾ Plaza El Segundo is a local shopping center that includes a variety of shops and services. You can grab the latest technology gadgets at Best Buy, find a fabulous outfit at Anthropologie, and pick up organic groceries at Whole Foods Market, all in one place! You can get your hair done, purchase home goods, get your favorite Starbucks latte, and so much more in this community treasure.
5. Dining
Restaurant hunting is an easy feat in Hollyglen, with so many options available within a short distance.
◾ Casual and affordable family-friendly options include the create-your-own Blaze Pizza and L&L Hawaiian Barbecue, both located in Glen Court Place at 5225 W Rosecrans Ave.
◾ Paul Martin's American Grill offers indoor and outdoor patio dining, daily happy hour on the terrace, and takeout and delivery options. This restaurant features American classics, including buttermilk fried chicken, spinach & artichoke dip, and has a kids menu. You can opt to take a four-person family meal home, featuring burger family meal and BBQ ribs family meal options, among others.
◾ Revel in a romantic evening complete with fabulous cuisine at Fleming's Prime Steakhouse & Wine Bar. Savor a prime bone-in ribeye that's large enough for two, and finish with a decadent chocolate lava cake. Perfect for a date night, this restaurant is also great for kids, featuring a three-course meal option for your growing foodie.
◾ For upscale Mexican cuisine, head to Calo Kitchen + Tequila. Their drink menu is teeming with delightful margaritas and tequilas, beer, and wine. Delicious chile rellenos, short-rib enchiladas, and organic chicken fajitas are just a few of their savory dishes.
◾ For fresh salads, California bowls, kids plates, and customizable dishes, head to Tender Greens. The options are numerous and will appease every particular palate.

If you are looking for an affordable home in proximity to South Bay beach towns, look no further than Hollyglen. Once you're ready to find the Hawthorne real estate of your wildest dreams, contact me. I grew up in South Bay and know it like the back of my hand. Whether you are looking for homes for sale in El Segundo, Westchester houses, Hollyglen condos, or a luxury property in any of the incredible communities I service, I will guide you to your perfect home.