Though a relatively new neighborhood by Los Angeles standards, Playa Vista shines as one of the city's most desirable places to call home. This area is known for its luxury housing, sustainability efforts, tech-heavy business footprint, and immense walkability, and the roughly 15,000 residents are among the most fortunate in the whole of Los Angeles.

Once the home of famed billionaire Howard Hughes' aviation exploits — Hughes Aircraft Company was headquartered here until 1985, and the legendary "Spruce Goose" was constructed at a local private airfield in the mid-1940s — Playa Vista's lineage as a master-planned community only dates back to 2002.

It was then that the seeds were planted for the premier address that is now Playa Vista. Whether they're families, young professionals, or anyone else seeking a unique LA lifestyle, these are the top seven reasons people love living in Playa Vista.



A community fit for any lifestyle
One of the most dynamic aspects of a city like Los Angeles is that it caters to practically any lifestyle. From urban or suburban living to rubbing elbows with the rich and famous to more low-key communities along the Pacific shoreline, there's a little something for everyone.

But few Los Angeles communities cater to everyone all at once.

Playa Vista's unique master-planned lifestyle comes incredibly close to that "all things for all people" ideal.

Young or old, single, married, or with a family in tow, you can find an ideal fit here in the heart of the Westside.

There is no shortage of real estate offerings, from modern single-family homes to contemporary senior and assisted living to an array of low-maintenance, high-style condos and apartments.

To be sure, nobody will confuse this quaint community with the opulence of Bel-Air or Beverly Hills. But therein lies its primary draw and undeniable charm.

Playa Vista is sophisticated communal living at its finest. Every home feels new, even those that were constructed at the turn of the century. Condo communities feature high-end amenities. The single-family options, unique in their own right, include welcoming patios and decks, indoor-outdoor living and unmatched proximity to restaurants, shopping and entertainment.
Strong sense of community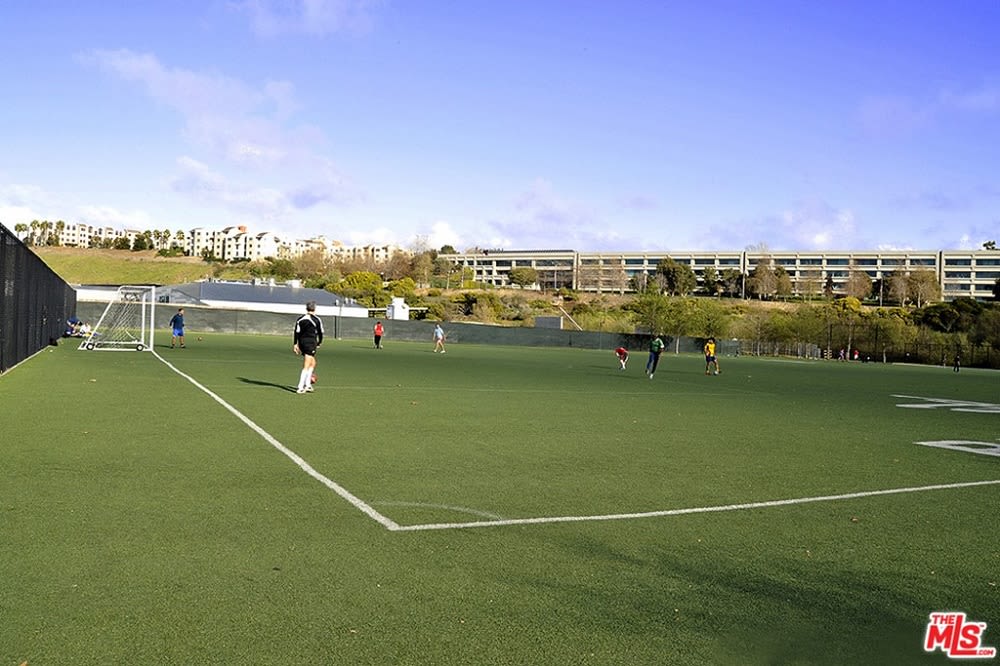 Even though it caters to a diverse lifestyle, Playa Vista retains a strong sense of community.

As one of the top communities in LA to live, raise a family, or work as a young professional, Playa Vista exudes a vibrancy that binds residents together.

Residents here are intelligent and successful — a very well-educated group that works to ensure that the area's younger citizens receive similar educational opportunities.

There's also a commitment to social responsibility here.

Not satisfied with solely taking care of its own community, Playa Vista plays a crucial role in lifting its surrounding neighbors. Programs such as the Playa Vista Educational Trust and the Playa Vista Job Opportunities and Business Services (PVJOBS) are shining examples.

The Playa Vista Educational Trust funds books, classroom and playground equipment, field trips, sponsored mentoring programs, and academic achievement for students across the Westside region.

The PVJOBS program serves as an area nonprofit that helps at-risk youths and adults by providing construction jobs and job placement assistance. The program commits 10% of all Playa Vista construction positions to the program. PVJOBS has provided almost 5,000 jobs and nearly 2,000 internships since its inception.
Incredibly high walkability
To truly understand the allure of Playa Vista, one only needs to look at a map.

Designed and built as a genuine self-contained enclave, the community is by no means large. The area only covers roughly 1.5 square miles, allowing a resident to traverse the length of the community on foot from the northeast to the southwest in a little more than half an hour.

The reality is that it takes much longer, considering all the places you'll want to stop to eat and shop and otherwise hang out.

An actual live-work-play creation, Playa Vista is one of those rare California destinations where a car isn't wholly necessary to function daily.

You can walk or bike to work at The Campus, the area's 3-million-square-foot creative office park that includes athletic courts for basketball, soccer, and volleyball, a children's playground, gardens, and water features, an outdoor bandshell, and walking paths.

Then there's the option to walk or bike to the 26,000-square-foot resident-only Centerpointe Club or the 25,000 square foot resident-only fitness club The Resort.

Or you can walk or bike to Runway at Playa Vista, the community's premier shopping, dining, and entertainment destination. There's also The Shops at Concert Park and The Shops at Fountain Park, all within a short distance of practically every home in Playa Vista.

Add to that the option to meander across Playa Vista's network of paths, greenbelts, and parks, where more than 70% of the community's area is set aside for natural spaces. This includes 29 community parks and the 51-acre Freshwater Wetlands, which features a 25-acre riparian corridor and a 26-acre freshwater marsh with 180 species of birds.
The heart of Silicon Beach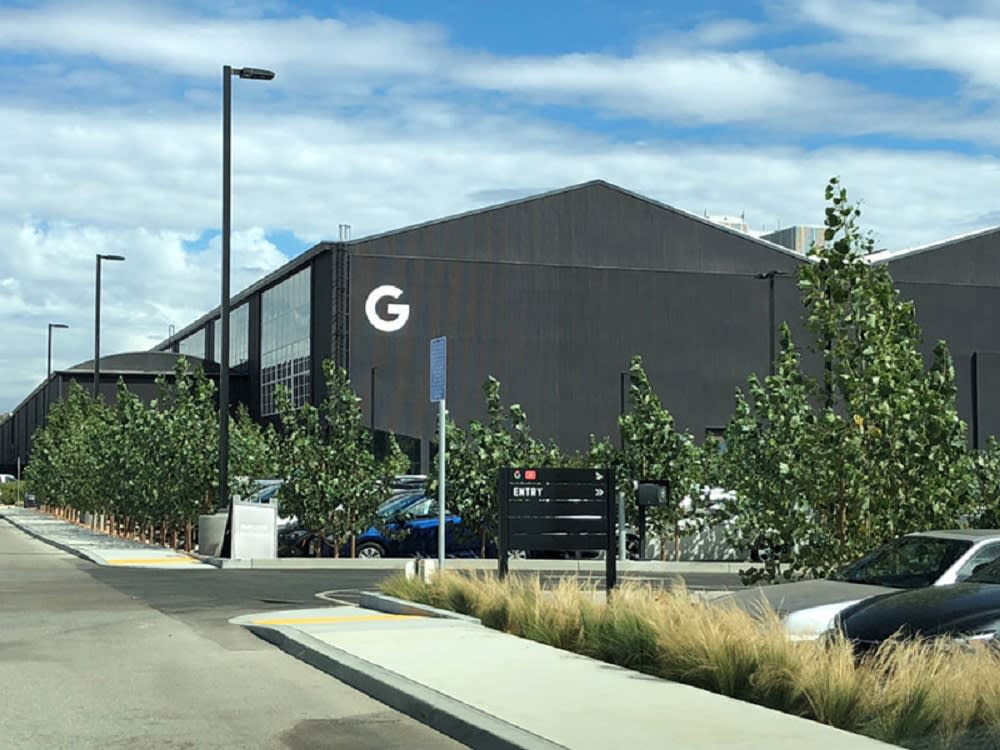 Los Angeles' answer to Northern California's world-renowned Silicon Valley is the more stylish collective of Silicon Beach. Including the Westside neighborhoods of Marina Del Rey, Playa Del Rey, Santa Monica, Venice, and Westchester, Playa Vista sits at the heart of this dynamic technology hub.

Tech firms with headquarters or a significant regional presence in Playa Vista include Belkin, Electronic Arts, Facebook, Google, ICANN, IMAX, Microsoft, Samsung, and YouTube Space LA.

But Playa Vista isn't solely a technology hotbed. The widely known commercial enterprises of Deutsch, Inc., FOX Interactive Media and FOX Sports, The Honest Company, Team One, TMZ, and TOMS have operations within the community.

In other words, more than a great place to live, Playa Vista is a great place to work. And considering the proximity between home and office, living here provides the perks of a world-class business destination without all the headaches (traffic or otherwise) that typically come with it.
A connected community
Technology in Playa Vista doesn't begin and end with innovative brands and companies — it extends deep into the community, in every single home and business.

Dating back to the area's earliest days of development, Playa Vista was chosen by then-President Bill Clinton as one of six U.S communities to participate in the Partnership for Advancing Technology in Housing, or PATH.

As part of the pilot program, the community became a proving ground of connectivity. Advanced telecommunication and broadband capabilities weren't simply an upgrade option — cutting-edge, high-speed technology was woven directly into the fabric of the community.

As a result, every home and apartment enjoys the best possible internet connectivity. In addition, every resident has access to PlayaLink, the community's resident-only web portal that allows people to stay informed, up-to-date, and connected with all things Playa Vista.
A mission of sustainability
Playa Vista's most significant pride point stems from its commitment to sustainability. More than just paying lip service to conservation and promoting an eco-friendly lifestyle, the community indeed walks the walk.

Since 1998, when development efforts began in earnest, Playa Vista has maintained a 90% recycling rate over the course of its two decades of construction (which saw its final phase completed in 2020). Equally remarkable was the effort and success in recycling over 90% of the Hughes Aviation plant, which provided much-needed building materials.

Most notably, before any foundation in the community was laid, Playa Visits received the Environmental Protection Agency's ENERGY STAR®, thanks to the forward-looking design guidelines that ensured the community's ongoing commitment to sustainability.
Access to everything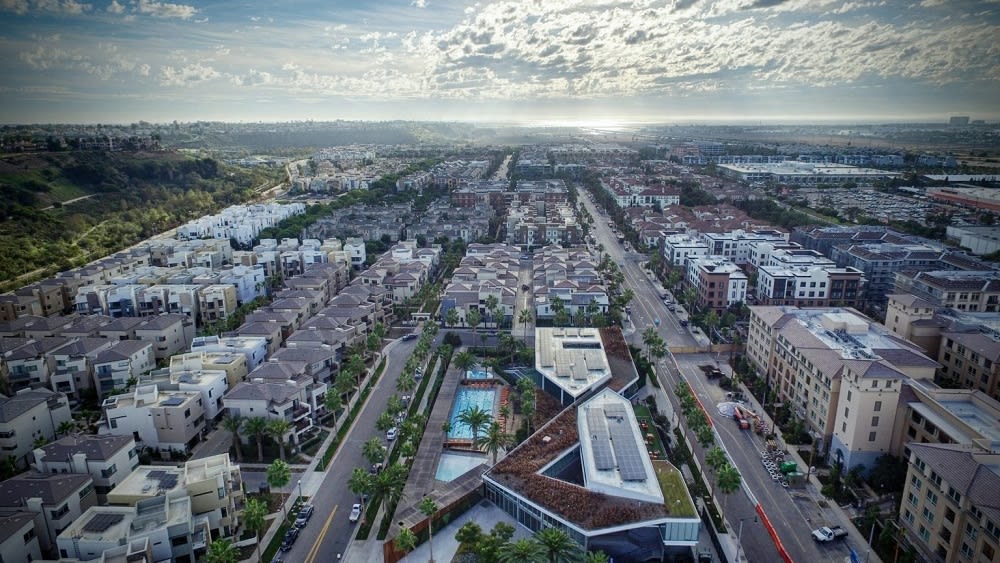 When defining the various communities and regions of Los Angeles, proximity is a word that often gets tossed around. Playa Vista stakes a claim as one LA community that is close to Southern California's best.

Downtown LA is an easy 30-minute drive from the heart of Playa Vista. Hollywood is a few minutes more. Even closer to your Playa Vista home is Beverly Hills, Century City, Culver City, and Santa Monica — all 20 minutes or less by car.

For the beach-going crowd looking to escape, you can sink your toes in the sand in less than 10 minutes. And the kiddos will appreciate knowing that Disneyland is only 45 minutes from home.

Perhaps most importantly, though, Playa Vista is only 4 miles from LAX. Whether you're traveling for business or pleasure, that might be the greatest convenience of all — no matter where you are, you're close to it all in Playa Vista.

Are you interested in buying or selling a home along the coast near Los Angeles? Perhaps you're seeking more information on El Segundo homes for sale or Marina del Rey real estate? Contact Bill Ruane today and allow his years of experience and expertise to help you navigate the process.
Interested in other neighborhoods? Check out Playa del Rey, Los Angeles real estate.