Ensuring potential buyers get a good impression of your property is crucial. Curb appeal, staging, and minor fixes can make a world of difference as to how much your property will entrance a buyer. These undertakings are vital to ensuring your home is off the market quickly and sold at the highest possible value.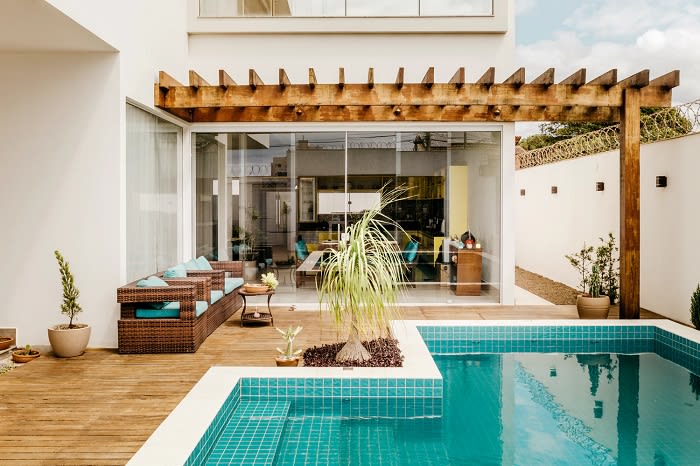 First thing's first, you want your home to be appealing at first glance. Curb appeal is a crucial part of selling one's property. There are a lot of design ideas to undertake to make your home enticing to buyers. From sprucing up your garden to giving your home a fresh coat of paint, the list can be as short or lengthy as you want—and depending on your budget. A few small changes can make a world of difference for the first impression a potential buyer will have of your property. Here is a compiled list of ideas and changes you can make to boost that impression and get your home off the market quickly.
◾ Fencing: The fence/gate is the first thing someone sees when walking up to your home. Attractive, maintenance-free fences are a great option as they do not require upkeep. Vinyl, aluminum, composite, and steel are all terrific choices to ensure your fence looks great and remains that way. If you have a wooden fence with chipping paint, restore it with a fresh coat of paint to bring back that brand new and inviting look. Here are some more tips on how to update your wooden fence.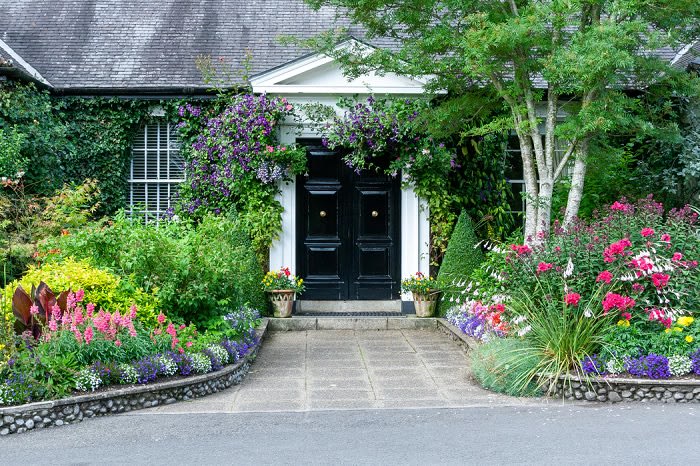 ◾ Gardening: Planting green shrubs and perennials to create a focal point on your lawn is an easy task that doesn't need to break the bank. Well-placed plants add beauty, structure and liven up your property. Ground cover is an easy installment to help frame your more colorful flowers and plants. Raised flower beds can be teeming with stunning flora or veggies and herbs, creating a beautiful and pragmatic display. Tree rings are a great option to decorate and even make a tranquil seating area. Adding planters along your walkway is a simple way to add color and charm.
◾ Aquatic additions: If you have money to spare and want to really wow potential buyers, increase property value, and exude luxury, adding a water feature can do just that. It can be a small cascading bowl fountain, a bubbling water fountain, or even a cascading waterfall installment on your wall. Whatever feature you choose will surely entice buyers with the peace they'll experience spending time outdoors relishing their stunning aquatic area. Water fountains don't need to be expensive. Here are some water features that add charm and allure.
◾ Porch allure: The porch is an essential element of your home, creating an inviting space for guests and, in this case, potential property buyers. Adding neutrally-colored comfortable outdoor daybeds, sofas, wicker chairs, and accent tables add interest and keep that South Bay beach vibe. You can draw a lot of attention and have buyers envisioning themselves enjoying their morning coffee on the patio.
◾ Painting: Consider painting your door a bright yellow, pink, or turquoise as those colors capture a buyer's attention. Muted colors, including deep blue, dark gray, and sage green, are terrific options if you prefer something more low-key. Painting the entire property could be costly but will also increase property value. Per the 2017 Zillow Paint Color Analysis, houses painted the color greige (gray/beige) sold for $3,496 more than those painted brown or tan stucco. Most people enjoy muted, neutral colors. Painting main living areas like the kitchen, living room, and bedroom could also be an appealing option. These coastal colors keep to the nautical feel of South Bay and range from ocean blue to more muted cream.
There are plenty of ways to boost curb appeal, from inexpensive tricks like repainting the front door to installing elegant water features. Whatever your budget, you can add charm to your home with these projects.
Staging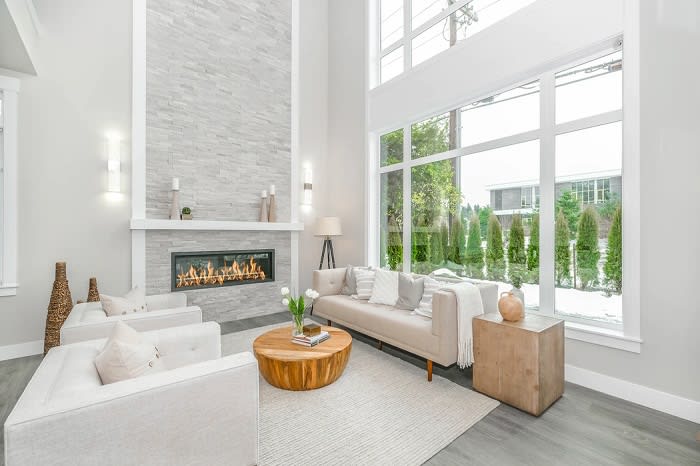 Once you have made changes to the overall appearance of your property, staging is the next step to getting your home seen and bought. Staging involves decorating your home to make it attractive to potential buyers and is a sure-fire way to get your property off the market in a flash. Different decorating and design techniques create an inviting atmosphere that leaves buyers envisioning themselves living in the house. Staging your home and photographing the results makes for an easy way for potential buyers to scroll through those photos on the internet, aiding their decision to view the home.

The 2019 Profile of Home Staging by the National Association of Realtors shows that staging has significant outcomes in property sales. The report states 28% of selling agents saw a slight decrease in days on the market while 25% claimed a significant reduction in days on the market post staging. Staging is an excellent alternative to lowering the listing price and significantly affects buyers' first impressions of their potential new home.

Staging varies in cost from as little as $400 to several thousand. Depending on your funds and the rooms you stage, it can be cost-effective while increasing your property value and decreasing market time. Realtors often take this project upon themselves, knowing that it will help them save time in the long run. You can do a staging yourself, rely on your realtor, or hire a professional stager. Below are some critical tips for a successful home staging.
◾ Highlight essential rooms: Key rooms to stage are the master bedroom, living room, kitchen, and dining room. You want to showcase any room where a person and their family will spend the most time. Focusing on these areas will ensure no unnecessary time and money are spent staging rooms with minimal effect. Use your time and money wisely, no need to re-decorate the entire property.
◾ Declutter: Decluttering your space makes your property look larger and more appealing. Pack up items you don't use daily and store them in your new home. Clean, open spaces are inviting to potential buyers.
◾ De-personalize: Put away all your family photos, knick-knacks, and family heirlooms. It will be difficult for buyers to imagine themselves and their pictures in the home if it is already adorned with the current resident's belongings. Store children's toys, photos, personal belongings, and toiletries out of sight. You want it to appear as if your family no longer lives there, as that is your goal, after all.
◾ Minor repairs: Normal wear-and-tear means small areas have chipping paint or need spackling and calking. These are minor, affordable fixes that enhance the inviting air of the property. You don't need to stress about extensive repairs as they will be handled post-inspection. Small details are significant, so take it upon yourself to make minor repairs for an ideal outcome.
◾ Deep clean: Just as you would when moving into a new home, you need to make sure the property you're selling is immaculate. Cleaning is a critical step as it aids in creating a fantastic first impression for buyers. If you don't have the time or skill to get this done, hiring a professional cleaning service is a worthy investment.
◾ Choose neutral colors and decor: Neutral paint colors and furnishings will undoubtedly increase your home appeal and increase your chances of selling. People have varying tastes and styles, so keeping to a neutral palette when choosing paint colors, couches, accent pieces, and lighting is vital. If your home is full of brightly, boldly colored furnishings, renting a storage unit is a helpful tip. Minimalism is a highly desirable and trendy design technique that you can utilize to decorate your home and draw focus to specific areas. Open floor plans and simple line furniture create a tranquil and inviting living space.
Work with your real estate agent to undertake these necessary projects ensuring your home is sold at the highest value possible and as quickly as possible. Realtors are well-versed in staging, curb appeal techniques, and various ventures to sell your property. With these tips, you can sell your property fast and even get multiple offers. There are options from small and affordable to pricey and extravagant, a host of choices for every seller's expense. Remember that even the most minor changes can create a powerful impact when buyers come to see your chic, updated property.

If you find these tips a little intimidating or need guidance and a professional to help sell your South Bay home, don't hesitate to contact me. I was raised in the South Bay and possess extensive knowledge of the area and its real estate. Whether you're looking to sell your property or are seeking homes for sale in El Segundo, Hawthorne, Culver City, or any South Bay areas I service, I'm your guy. My dedication to my craft and community will ensure we have an excellent working relationship. Reach out today, and we'll get your property sold in no time.