Last year brought a variety of challenges for everyone, including small businesses. Instead of heading to the big corporate stores, why not make it a priority to shop local? (It's not too late to start a New Year's resolution!) Shopping locally funnels money back into your community and allows you to support local businesses.

We've compiled a list of some of the best local businesses South Bay has to offer. Read on to learn about twelve businesses worth checking out. 
1. pages: a bookstore

Located in downtown Manhattan Beach, pages: a bookstore is a charming independent bookstore founded in 2010 to bring a quality bookstore to the South Bay. Today, Pages brings together book lovers of all ages. Reading, meeting, and discussing books is a way of life here. Pages offers a wide selection of new fiction, non-fiction, children's books, cooking, surf, coffee table books, and bestsellers. If you cannot find what you are looking for, the knowledgeable and friendly staff is eager to assist you. Keep an eye out for the revolving calendar of events, including author events, book signings, weekly storytimes, and book clubs.
2. The Waste Less Shop
Going green or being eco-friendly can seem daunting, but this Manhattan Beach-based shop makes it easy! The Waste Less Shop started with the goal of helping customers find sustainable goods for their homes. This shop not only carries all sustainable products, but they also pride themselves on being affordable, high-quality, non-toxic, and locally and female-made. Some of the items available here include coconut wax candles, wool dryer balls, and shampoo bars. Instead of being pulled into the culture of consumerism, The Waste Less Shop challenges us to find ways to live a more sustainable lifestyle. 
3. Manhattan Fine Wines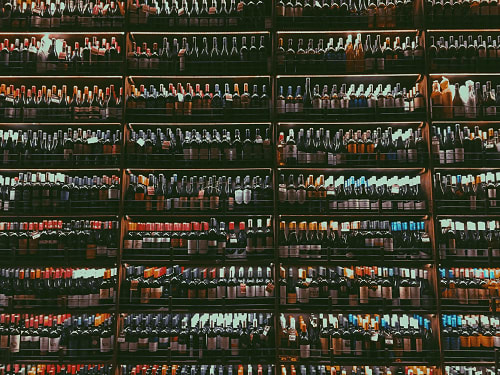 If you're on the hunt for the perfect bottle of wine, look no further than Manhattan Fine Wines! Located in Manhattan Beach, this local wine shop provides the South Bay with a top-notch selection of wine and spirits. This might look like an unassuming storefront on the exterior, but inside you'll find one of the broadest selections of wines in LA County. Here you can browse hundreds of hard-to-find small-batch whiskeys, tequilas, vodkas, and wines. This time-tested store spotlights new arrivals and critics' picks. The experienced staff members are available to offer expert advice if you need suggestions for choosing the right wine and spirits for any occasion. With quality customer services and unbeatable prices, this is a spot you don't want to miss.
4. Catalina Cooking Store
Located in Redondo Beach, Catalina Cooking Store has been a part of the community since it first opened its doors in 2012. This independent gourmet cooking store aims to offer everything a home chef could ever want or need. Here you can find cookware from All-Clad, Le Creuset, and Swiss Diamond. This store is all about selling only the highest-quality prep tools of every shape and size. In addition to their wide assortment of cookware and knives, they also offer an exciting variety of cookbooks from across the globe. There is also a selection of gourmet foods, as well. Stop by Riviera Village and explore everything Catalina Cooking Store has in store for you! 
5. The Aloha Bungalow
Most people know that aloha is a greeting that means "hello" or "goodbye." But this Encinitas shop is so much more than that. Established in 2018, The Aloha Bungalow is a quirky and colorful bohemian beach shop. This 50 square foot octagonal bungalow once served as an information booth built in 1966. Since then, it has been transformed into a shop that sells one-of-a-kind gifts handmade with love by local artisans, home decor, candles, succulents, and much more. The purpose of The Aloha Bungalow is to support local artists while giving them a way to share their talents and products. After walking through the door, the friendly staff will greet you with open arms and treat you like family. 
6. Kelly's Beach Hut
If you want to spruce up your home, we commend checking out everything this El Segundo shop has in store. Kelly's Beach Hut has been a part of the community since it opened its doors in 2017. It is owned and operated by Kelly, who was born and raised in Southern California. This shop beautifully combines her love of the ocean with home decor. The items found here will help bring the beach to your home. Here you can find decorative pillows, cute cards, and rustic picture frames,  along with a variety of other products. Kelly and the other knowledgeable and friendly staff members are equipped to answer any questions you might have. Whether you want to bring some color into your home or grab a gift for a friend, this shop has something for everyone. 
7. Cultured Slice
If you're looking to go on a romantic picnic, why not consider ordering a charcuterie board? Located in El Segundo, Cultured Slice is a shop you don't want to miss. This local shop serves quality, artisan, and gourmet cheeses from across the globe. There are 80 types of cheese to choose from — all of which can easily be hand-cut and wrapped just for you. You can also dive into the wide selection of hand-sliced aged meats, including salamis, Prosciutto di Parma, and more. They also offer a variety of decadent pairings to compliment them. The shop emits a sophisticated, European-inspired ambiance, all facilitated by the knowledgeable staff. 
8. The Trim Tart
Satisfy your sweet tooth at The Trim Tart! Located in Lomita, this sweet shop is nestled on the northwest corner of Narbonne and Lomita, next to the World Materials Arts Center. The Trim Tart has an exciting variety of items on the menu, including cakes, tarts, pastries, and coffee. Various tart flavors include Nutella, passionfruit, and peanut butter chocolate ganache. Whether you're stopping by to grab a sweet treat or to catch up with a friend over a coffee, you'll be sure to love the warm, cozy environment. Before you know it, you might just become a regular here!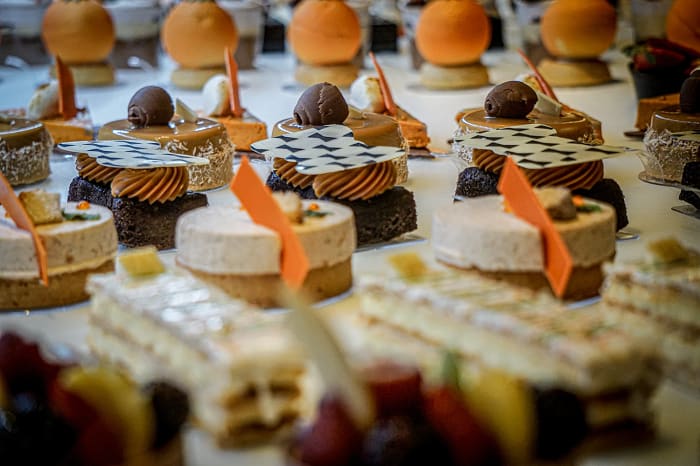 9. Elle Marie Spa
There's nothing more rejuvenating than a spa day. And, after a long week of work, you deserve it! Ellie Marie Spa, located in Torrance, is proud to offer the "affordable luxury" spa experience. The experienced massage therapist employs Eastern and Western massage modalities in her practice. The state-of-the-art oxygen bar promotes healing and is known to improve moods and provide relaxation. Instead of coming to the spa once in a blue moon, you can easily incorporate facials and massages into your routine. Plus, with affordable prices, this experience is hard to beat! 
10. The Yoga Harbor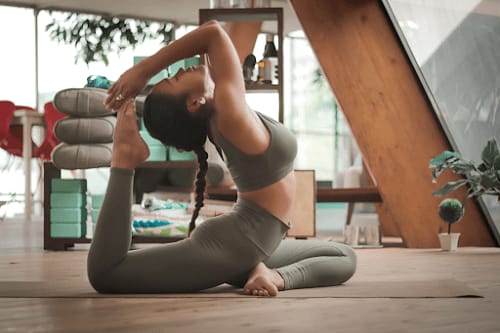 Yoga comes with a myriad of health benefits, including improved strength, flexibility, and balance. Why wait to start reaping these benefits? The Yoga Harbor, located in Torrance, is an intimate boutique studio that has been a part of the community since opening its doors in 2016. Their calendar is packed with classes at an assortment of times and skill levels. Whether you're a beginner or an experienced yogi, there's room for you to grow and learn at The Yoga Harbor. 
11. Flower Duet Florist
Flowers don't just have to be for Valentine's or a birthday! Instead, you can celebrate your loved ones year-round with a beautiful bouquet of flowers. Flower Duet Florist is a custom floral design studio owned and operated by two sisters, Kit and Casey. They are known for creating stunning bouquets of flowers for their clients. If you're interested in learning the art behind flower arranging, you can even take a class on the subject. The Flower Duet Florist offers over 200 different tutorials and workshops with a low cost to try. What's holding you back from enrolling today?
12. Say I Do to Details Party Shop
Planning any big event, such as a birthday party or wedding, can understandably be a daunting process — not to mention stressful! Lucky for you, Say I Do to Details Party Shop is here to save the day. This shop specializes in planning unique parties and offers full-service event styling, curated party boxes, and balloon take-out. No matter the event, the team at this party shop is here to help make your special occasion go off without a hitch.

If you're ready to make the move to South Bay, contact Bill Ruane today. Bill serves a wide range of communities and is one of the top realtors in the area. Whether you're looking at El Segundo homes for sale or Hawthrone luxury homes, Bill's expertise will guide you through the home buying process.