Out with the old and in with the new. Everything old is new again.

Two sides of the same interior design coin that gets flipped year after year after year.

Of course, it can prove an impossible task keeping up with what's in, what's on its way out, and what was so last year. It's exhausting and can often be incredibly expensive.

That said, nobody wants to live or entertain in a home that's dated or drab. And the fact remains that updated interiors infuse a home with an upbeat vibe.

Freshening up a property provides homeowners and their families a new perspective and outlook on the upcoming season — and it's even more vital this year, considering the events of the prior 18 months.

Adopting new trends also helps turn a home into the life of the party. This will prove especially relevant with the upcoming holiday season, our first real chance in nearly two years to welcome friends and family back into our homes en masse.

Most of all, though, giving your home a makeover, even if it's just a room or two, is just plain fun.

With all of that in mind, the midway point of the year offers us the perfect occasion to explore five interior design trends to try this fall.



Sustainability gains an even greater foothold
Interior designers have long incorporated eco-friendly materials and design trends into their home makeover projects. But for many years, the movement was inaccessible to many homeowners.

For the longest time, incorporating a sustainable style was cost-prohibitive. While a great idea, in theory, many homeowners couldn't justify the prices involved with going green.

Eco-friendly options also once offered a very narrow design aesthetic — ideal if you were going with a natural look, but less so if you were trying to pair it with contemporary or modern designs.

Those days, however, are in the past.

Not only have prices come down, but you can add sustainable materials in every room and match them with any design theme. And as it stands now, sustainability is set to be a hot trend for many years to come.

If you're planning a fall remodel, consider cork or bamboo when updating your floors. For kitchen backsplashes and bathroom surrounds, look for recycled glass tiles.

Non-synthetic fabrics and textiles also play a massive role in an eco-friendly household. Materials such as linen, organic cotton, and recycled polyester will warm up any space during the cold fall and winter months.
The year's hip new color is green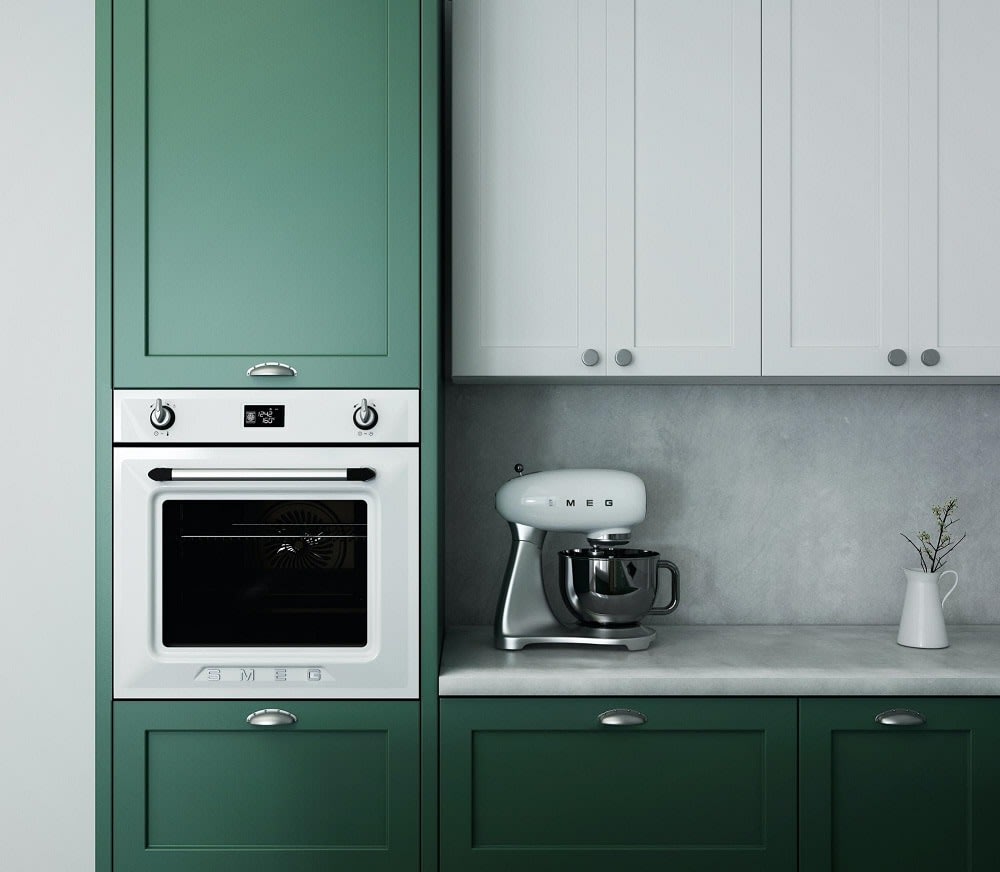 Speaking of going green, look for this most natural of colors — that of lush forest canopies and emerald ocean bays — to be a big hit heading into fall and winter.

Not the most obvious of colors to liven up an interior, green and all of its related hues is set to make a huge splash in kitchens this year and into the next 12 months.

Why green, you ask?

For starters, it's a surprisingly flexible color. Born from the comingling of cool blue and warm yellow, green mixes quite well with a host of different color palettes and design schemes.

Darker shades of green carry the ability to make bold statements. Lighter green tones offer an opposing calming effect. It can be a showstopper or supporting character.

Current trends predict green playing big in kitchens, significantly as a means to add an unexpected twist to cabinets in need of a fresh coat of paint. Green most often pops best when paired with lighter, more natural marble and quartz countertops.

If green isn't your favorite spot on the color wheel, blue is another up-and-coming kitchen color to consider.
Interesting interiors equal a warm, welcoming home
For the past half-decade, the minimalism design movement won favor with homeowners across the country. Even in homes that lent themselves to a more rustic and cozy aesthetic, a barren, no-frills vibe ruled the day — think a modern farmhouse with an all-white interior.

Post-pandemic, however, homeowners are less interested in the starkness of all white or all gray interiors. Instead, the big trend heading into fall is to mix things up, literally.

Gone is uniformity. Mix and match colors and patterns are finding their way into homes in several ways. Textiles, rugs, pillows, and throws highlight varied fabrics and textures (all the better if they're sustainable).

Accent pieces that don't necessarily conform together in size, shape, and origin provide an attractive focal point while creating depth. Toss in a few meaningful keepsakes and personal treasures for good measure.

And, if you are willing to make it work, overstyled spaces with a sense of whimsy offer an escape from the more serious times of the previous 18 months.

For example, stage a sitting area with wicker chairs, a vintage ottoman, side tables, and bold lamps painted in primary colors. Then set it all upon an extra-fluffy, extra-oversized rug. The clashing styles break the mold in what is often a dour, utilitarian, and underutilized conversation space.
Industrial chic isn't a strictly urban construct


If you want to blend styles even further with bold strokes that also ring familiar, industrial design aesthetics might prove the ideal fit.

Sure, we mainly associate the industrial-chic school of design with urban cityscapes. But much of what informs this distinctive style is making its way into suburban homes this fall and winter.

Hard steel surfaces mingled with natural wood elements. Exposed brick and stone. Neutral colors and bold dark accents.

With more people viewing their single-family homes in non-traditional ways, industrial accents and colors are well suited to offsetting specialized rooms. Applying the urban style to a home office or gym will set those spaces apart from the rest of the house. You can venture into the city without leaving your property.

You can spread the cityscape vibe elsewhere in your home as well. Best achieved when you mix and match wood and metal textures, industrial is a simple style to incorporate.

Wood shelving with exposed metal supports, coffee or end tables with dark wood surfaces and rough-edged legs and feet, oversized dark leather club chairs -— each can help center an otherwise eclectic space.
Design trends on the way out, and the top replacements for each
If you aim to purge your home of dated looks and head into fall with a clean, fresh palette, you may want to ditch a few of the following.

Accent walls have long proven a popular and simple method for giving rooms much-needed pops of color. However, with people spending more time at home over the past year, the once-fashionable wall of wow grew overbearing. Homeowners suddenly were tired of staring at a sometimes obnoxious, out-of-context wall.

Instead, let your decor, including floor pieces, table accents, and pictures and art, carry the burden of showcasing each room while keeping the wall colors neutral and uniform.

If you still demand a vertical accent somewhere in your home, consider wallpaper. Yes, wallpaper. Whether behind a bathroom mirror or covering a narrow hallway wall, small doses of peel-and-stick wallpaper in small, forgotten spaces makes a dramatic impact without offending the senses.

Thanks to HGTV's esteemed home improvement show Fixer Upper, shiplap earned its unique standing in the interior design world. And for much of the last decade, it was everywhere.

But what once was (and still might be) suitable for homes in Waco, Texas, doesn't fit the mold of your west coast abode. Instead, the new alternatives taking their place are more practical and far less rustic.

Plaster is making the most significant push as the newest wall covering du jour, even though it's a surfacing method that predates drywall. Its newfound popularity stems from its ability to bring subtle texture to a room. It's far less bold than shiplap but far more aesthetically pleasing.

Finally, the once-ubiquitous interior barn door is another rustic design trend homeowners are shuffling aside. At one point, the oversized slat on wheels featured in every home style, from the old school ranch to contemporary mansions to modern farmhouses.

Barn doors required more space and more money to install, so pocket doors, if you can accommodate them, are much more practical. French doors, glassed or not, are far more classical. Both will be a considerable upgrade in the months and years to come.


Are you interested in buying or selling a home along the coast near Los Angeles? Perhaps you're seeking more information on El Segundo homes for sale or Marina del Rey real estate? Contact Bill Ruane today and allow his years of experience and expertise to help you navigate the process.