Winter in Southern California is mild compared to other places in the country, but it's still essential for Westside homeowners to make sure they're ready for the fluctuation in weather and personal usage. Check off these routine household tasks before winter arrives in Southern California.
Inspect your smoke and carbon monoxide detectors
Checking indoor alarm systems is a crucial, routine task for Southern California homeowners. This might seem like it goes without saying, but it's easy to overlook this chore entirely. Between work, family, and other home maintenance, small but vital tasks like changing batteries can be overlooked.
Smoke alarms
are a futuristic, life-saving technology that can go up to 10 years without needing a tune-up. Unfortunately, depending on how they're made, they can also malfunction between battery changes. Below are some key indications that your smoke alarm is not working correctly:
Your detector randomly chirps or goes off for no reason. This usually means it just needs new batteries.



If your detector continues chirping even after the batteries have been changed, it needs further maintenance (and is likely to be replaced altogether.)



Your detector becoming overly sensitive to humidity is also an indication that it's malfunctioning. This would be especially noticeable in bathrooms, where humidity changes frequently.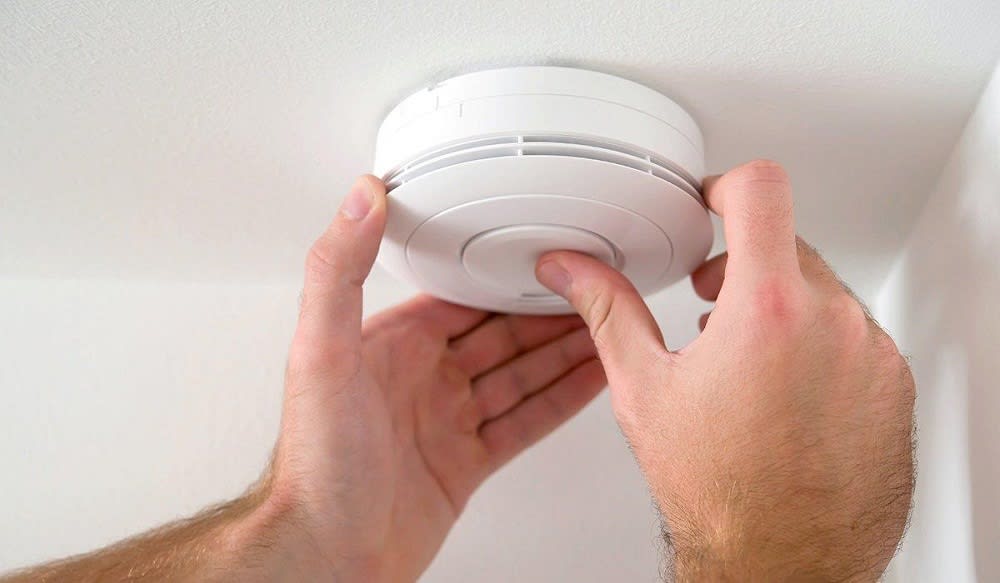 Credit: gensecurity.com
A carbon monoxide detector is another essential safety device that every homeowner should maintain. A carbon monoxide detector lets occupants of the home know when there is a dangerous level of carbon monoxide present (generally when there is an active carbon monoxide leak in the house!) If your carbon monoxide alarm is periodically chirping, it's no longer in working order. You should immediately purchase and install a new one. Most states (including California) have laws requiring a carbon monoxide detector to be placed in all residences, on each floor.
Check furnace and natural gas
While making preparations for winter, you will want to check on your furnace and heating systems, as this is the only time of the year in Southern California that they receive a lot of usages. Now's the time to replace furnace filters and have your unit inspected by a state-licensed professional to ensure everything is in working order. For homeowners with heat pumps, make sure these are checked and functioning correctly, as well.


For homes with gas stoves, it's crucial for fire safety to keep the cooktop free of greasy buildup. This means thorough, consistent cleaning all around the unit before an inspector shows up. Homeowners should have all their gas appliances inspected once per year by a state-licensed professional to ensure everything is running safely.
Inspect your water heater
Another essential maintenance task is inspecting your
water heater
. Especially during the winter, you need your water heater to be in perfect working order. While this might seem like a daunting task, it's as easy as making sure the pilot light is turned on, and the hot water is flowing properly to all faucets in your house. It's so easy that you may forget to do it, so make a note on your winterization checklist. If you have any questions or concerns, feel free to consult a professional who will answer any inquiries you may have and provide needed assistance.
Close the pool
Residents of Southern California know that
closing down and winterizing the pool
before winter is a necessary seasonal measure. This preventative step protects your pool from damage that may occur if left to the elements during the only cold months of the year. Properly closing down your pool is a sure-fire way to keep your outdoor oasis in good shape and help ensure it's ready for another season of use.
The basics of closing your Southern California pool are:


Cleaning the pool by using skimmer baskets to remove fallen leaves, dirt, and any other debris in the water.



Brushing the sides of the pool to remove any algae that may have collected there.



Make sure all pool toys, life jackets, beach balls, and other equipment are properly stored in a dry, protected place.



Carefully prepare your pool for next year by checking and cleaning the water filter, rebalancing the pool chemicals, and placing a cover over the pool to protect it from anything that might fall into the water.
Many professionals take additional steps for the pools they maintain in order to prepare for the change in seasons. The tips above are the most basic homeowner procedures to keep your pool pristine and ready for summer fun.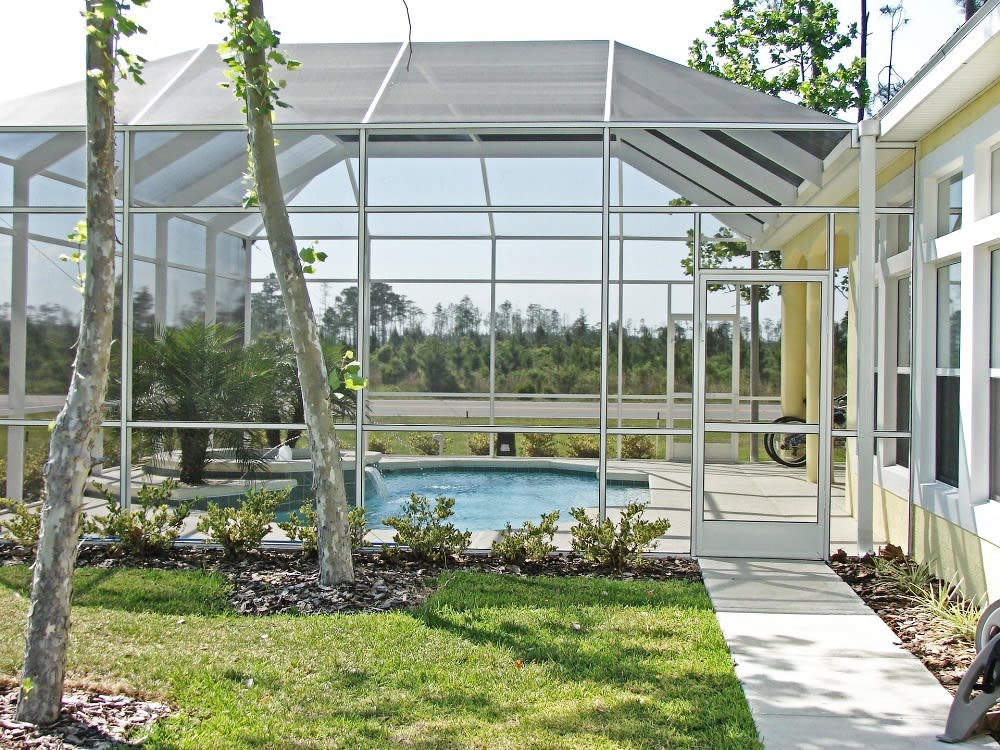 Touch up paint
Fall is the perfect time to start (and finish) any painting projects you've been putting off during the sweltering months of summer. Whether it's an interior touch-up or a complete exterior refresh, now's the time to ensure your home is in perfect condition for the change in seasons. An extra coat of paint can make all the difference when it comes to preventing damage to your dream home. Not only will it feel great to have this chore finished, but your Westside house will look amazing as well.
Check all windows and doors
Before the weather gets colder, make sure all points of entry to your home are secure and in good condition. You'll want to start by looking at the windows and doors from the outside of the house, inspecting them closely for any damage, leaks, or cracks that might let cool air or water inside. If you discover any troublesome gaps, fill them in with caulking. Then, move inside and inspect the windows and doors from this vantage point. Check to see if there's anything you missed from the outside or any additional cracks from the inside that need to be sealed. When winter arrives, you'll be happy you did everything you could to keep your home warm and cozy.
Inspect your deck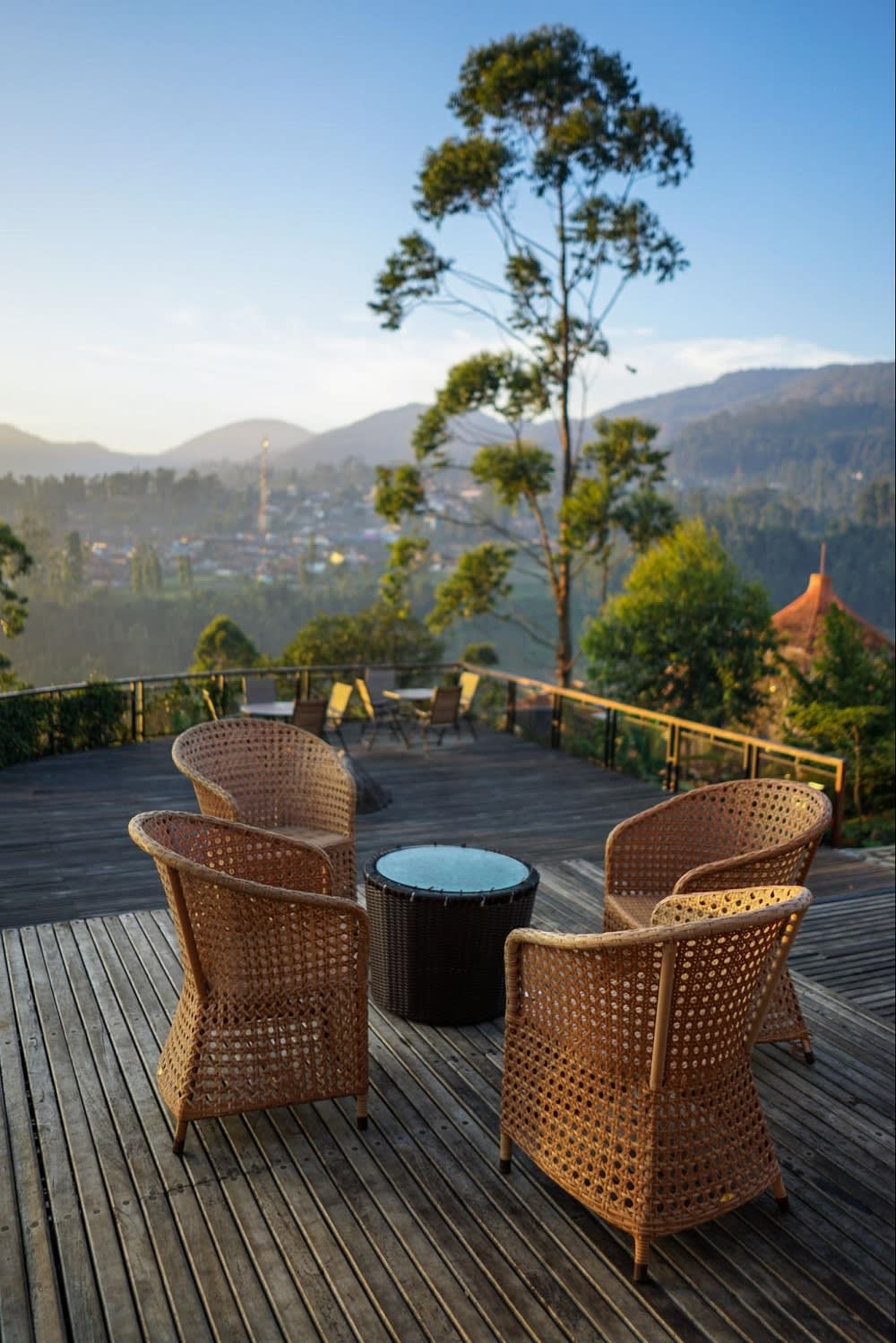 With three full seasons of sunny Southern California weather, the outdoor spaces of Westside homes get a lot of use. Thus, you should take excellent care of your deck all year long, including the winter months. The following steps will help protect your deck against wear or tear:
Clean your deck thoroughly by removing all veranda furniture, grills, potted plants, etc., and sweeping it well. This will remove any pollen, leaves, or debris that may have accumulated.



Get rid of mildew. There are a variety of cleaners and solutions you can either purchase or make at home to take on this task.



Carefully inspect your deck for damage, including loose or rotted boards, and nails/screws that aren't secured. Gently lean your weight against the railings to test strength and durability. If they are weak or wobbly, you will want to further secure them (or replace them entirely.)



Ensure that all the hardware is working correctly and tightly secured.



Inspect your deck from below and make sure it's in good condition.
Monitor tree limbs
As you gear up for the season, take a walk around your home and inspect the surrounding tree branches for possible breakage or damage. If any are hovering too close to your home or power lines for comfort, you can call a professional to remove the offending branches.
Put your garden to bed
Before the weather arrives, it's important for gardeners to
put their gardens to bed
. Begin by harvesting the last of your yield, and pulling out spent vegetables entirely or cutting them off at ground level. You'll want to clean your garden completely, removing any plant supports and clearing away any leaves or dead plants. This process also includes weeding and mulching your garden, so it's ready for new growth in the spring. Wetter winter weather is a great time to compost your leftovers, and these measures will enrich your soil throughout the year. Finally, you should collect your tools, rakes, containers, and gardening gear. Scrub and wash them all thoroughly and store them in a dry place for the winter.
For more information on Southern California and Westside real estate, contact
Bill Ruane
. Bill's trustworthy team of local experts will aid you in your journey to buy, sell, and improve Southern California real estate.