Holly Glen is a charming, picturesque suburb located in the city of Hawthorne. It's a great place to live, especially for anyone looking for an alternative to the South Bay market. And there is plenty to do in Holly Glen, with beautiful beaches, well-maintained parks, golf courses, and famous California attractions all within the neighborhood and surrounding metropolitan areas. So head to Holly Glen and participate in the many fun outdoor activities available to Holly Glen residents in the California sunshine.
Spend time at the nearby beaches
As a neighborhood inside the city of Hawthorne located in the Los Angeles metro area, there are numerous beaches nearby. If you want to go swimming, sunbathing, surfing, or relax and watch the sunset, you have plenty of options just a short drive away.
Manhattan County Beach

–– This popular beach near Manhattan Pier is an excellent sunbathing spot thanks to its wide coastline. At two miles long, Manhattan County Beach is a vast, sandy area with volleyball courts, lifeguard stations, and access to a 22-mile bike trail that connects to Santa Monica. Plus, the family-friendly Roundhouse Marine Aquarium is located at the end of the pier.

El Segundo Beach

–– Enjoy biking, skating, fishing, walking, beachcombing, and volleyball at El Segundo Beach, a small waterfront area between Manhattan Beach and

Playa Del Rey, Los Angeles

. This beach tends to be less busy than some of the other, better-known beaches in the region.

Redondo Beach

–– Stretching a mile and a half, Redondo Beach runs south from Redondo Beach Pier to Torrance Beach. It's an excellent location for surfing and swimming. Additionally, the horseshoe-shaped pier makes a perfect place to fish and features several restaurants and shops.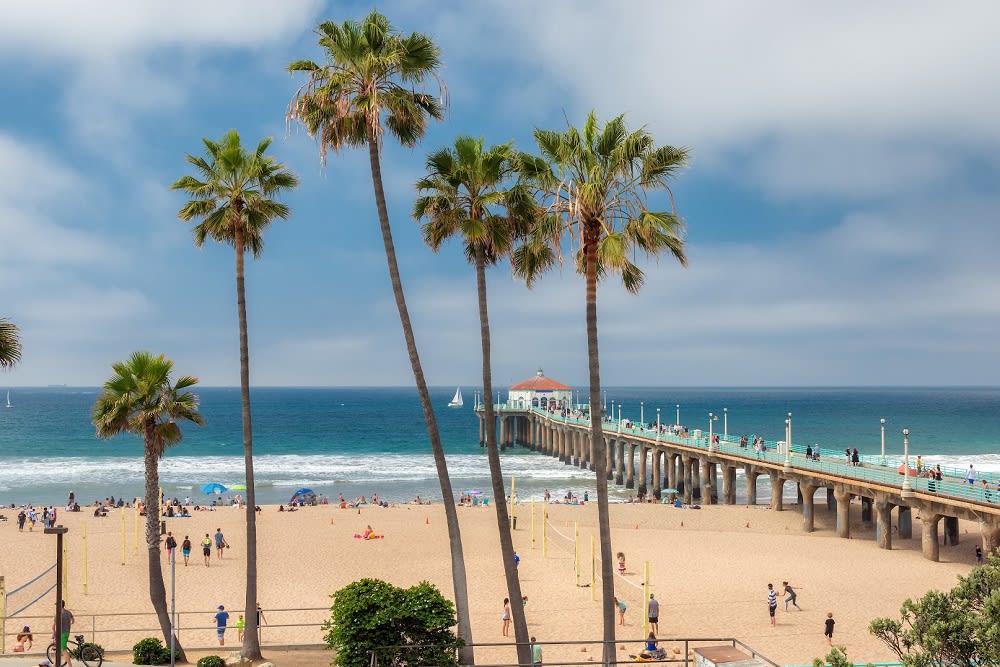 Helicopter and motorcycle tours
See the Los Angeles metropolitan area like never before with a unique trip on a motorcycle or a helicopter tour.


Star Helicopter
is Los Angeles's most notable helicopter company, providing charters, tours, aerial photography, plane spotting, and helicopter flight training. It is the only helicopter tour company based in the metro area. There are several different tours to choose from, but the Star VIP Tour is the most popular and will let you see the best of Los Angeles over an hour. Depart from Hawthorne Airport and fly to the port of Long Beach while looking out at the city of lights.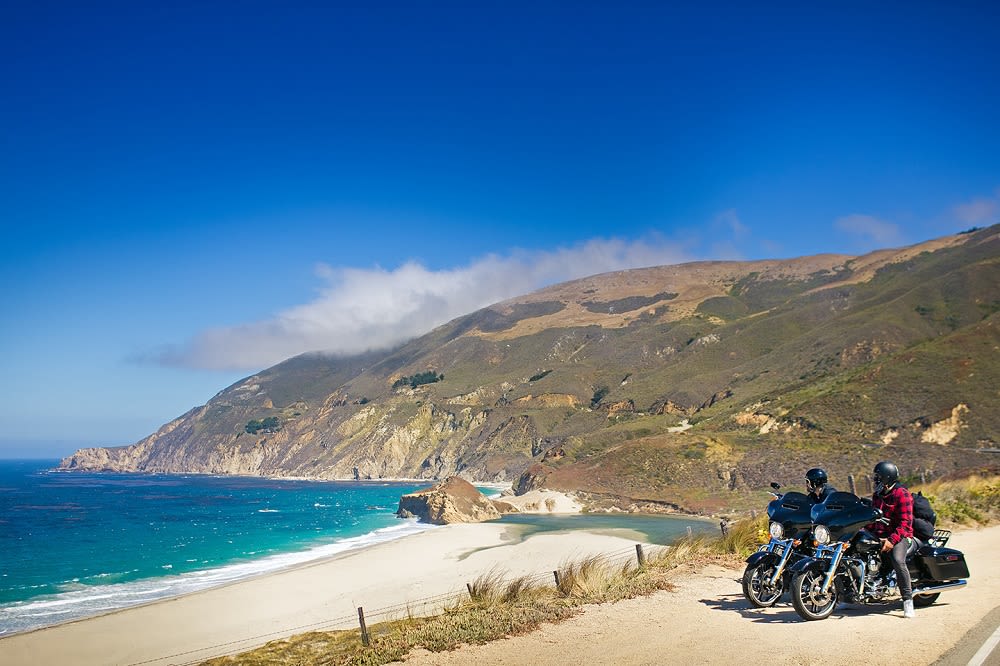 Photo courtesy of EagleRider
If you'd prefer to keep your feet planted on the ground, try visiting
EagleRider
in Hawthorne, an outpost of the world's largest motorcycle rental and tour chain. Whether you are a thrill-seeker looking to grab the throttle and pick from an extensive fleet of major brands or a beginner interested in a tour, EagleRider provides design tours and unique programs that cater to each rider's skill level.
Golfing
There are many beautiful golf courses near Holly Glen. Golf is a great way to stay fit and engaged while enjoying friendly competition. Choose to hit the links for an hour or two or spend the entire day on the course — the options are endless!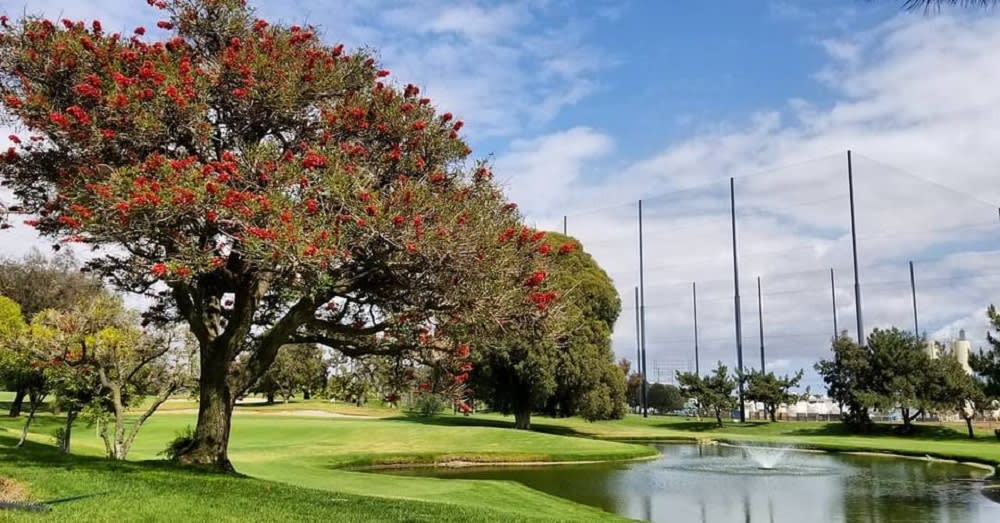 Photo courtesy of The Lakes at El Segundo
Plus, some of the area courses provide lessons for those who want to gain more experience and learn the tricks of the trade. Golfers appreciate the range of easily accessible public courses, such as
The Lakes at El Segundo
, a 9-hole municipal course. There's also a driving range, restaurant, and golf lessons.
Other nearby courses include TGA and
Westdrift Golf
in Manhattan Beach. The nice thing about Westdrift is that its nine holes span across the most fairways and manicured greens. Constructed in naturally hilly terrain, Westdrift has a genuinely bucolic landscape featuring glistening lakes, palm trees, and strategically placed sand traps. A gentle breeze from the nearby Pacific is almost always wafting across the course, adding to the challenge for players of all skill levels.
Visit the local parks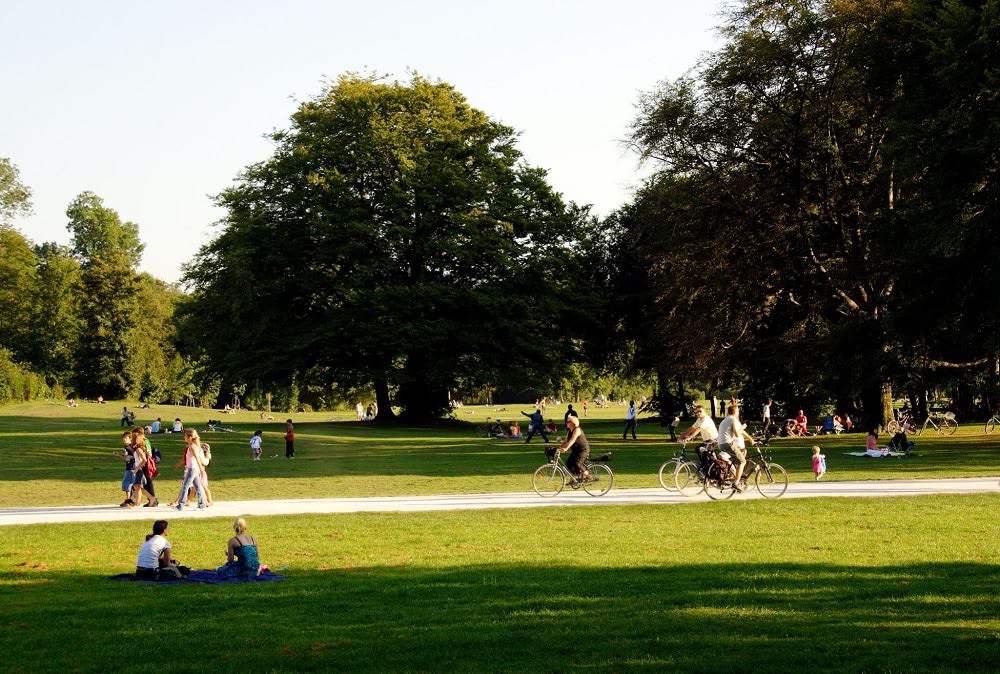 There are plenty of lush, well-maintained parks in Holly Glen and Hawthorne. You'll find numerous places to explore. Plan a picnic, take a long walk on a nature trail, go bicycling, or bring your children to enjoy the playgrounds.
Venice Beach
While a little farther outside the Holly Glen neighborhood,
Venice Beach
is worth visiting. This beautiful, vibrant beach community is brimming with dining, shopping, and entertainment options. The iconic boardwalk always has something exciting happening and is regularly frequented by entertainers of all sorts, including musicians, mimes, magicians, jugglers, and more.
Stretching across two miles, the famous boardwalk attracts hundreds of unique vendors and performers you're unlikely to see anywhere else. It's a genuinely charming location and an intrinsic part of the Los Angeles DNA. The boardwalk is the second most-visited destination in Southern California.


And with the gorgeous, world-class beach just steps away, you and your family can experience a premium waterfront getaway with plenty of space to swim, sunbathe, surf, paddleboard, and more. There is also a beach bike path for those wanting to remain dry but stay active.
Santa Monica Pier
This
famous fishing pier
in Santa Monica has a little bit of everything, including an amusement park, concession stands, and scenic areas perfect for fishing. Jutting out into the Pacific Ocean, the Santa Monica Pier is the ideal way to get acclimated to Santa Monica, California, and enjoy the best that this beachside area has to offer. It's packed with family-friendly activities, restaurants, shops, and so much more.
The pier is legendary and considered the area's most recognizable landmark. If you're new to the city, the best way to get acquainted is by taking a walking tour or spending an afternoon fishing off of the pier. You don't need a fishing license, and you can get everything you need from a nearby bait and tackle shop.


You'll also want to try the Santa Monica Pier Carousel and spend time at the family-friendly Pacific Park, previously named "California's Best Amusement Park," which features the world's only solar-powered Ferris wheel, the famous Pacific Wheel. You'll also find games, shopping, a roller coaster that takes riders above the ocean, and much more.
Universal Studios Hollywood
Holly Glen is only about 30 minutes from
Universal Studios Hollywood
, a theme park and film studio in the San Fernando Valley. Universal Studios Hollywood is one of the oldest and most famous Hollywood film studios still in use today. Visitors can take tours through the real Universal Studios sets and enjoy the amusement park.
There are tons of unique attractions, rides, shows, and cultural sights to see at Universal Studios, especially for the diehard movie buff in your family. The park is also home to the famous Wizarding World of Harry Potter, which features a replica of Hogwarts Castle with actual props from the film, a family-friendly roller coaster, the Three Broomsticks restaurant, and a variety of other fun places for Harry Potter lovers.


Are you interested in buying or selling a home in Holly Glen? Perhaps you're seeking more information on El Segundo homes for sale or Los Angeles real estate? Contact
Bill Ruane
today and let his years of experience and expertise help you find your dream home in Southern California!

*Header photo courtesy of People.com, Universal Studios Hollywood