If you're an art aficionado, you'll feel at home in Los Angeles. Throughout the area, you'll find bustling arts of all kinds — whether you're perusing Culver City galleries or exploring modern art museums in El Segundo. Here are seven can't-miss opportunities to experience art in the area.
Artlife Gallery
You can find work from Artlife Gallery in some of the area's most high-profile commercial businesses and sophisticated residences. Located in Plaza El Segundo and close to homes for sale in El Segundo, this gallery hosts a variety of artistic styles, including conservative, abstract, and expressionist pieces from artists all over the world. Artlife's current artists come from Italy, France, Russia, Spain, Malaysia, and New York, and their exhibits change monthly so there is something new to see every time you visit. They also feature different local artists each month, so keep up with their
calendar of events
so you don't miss any of the exhibits.
ESMoA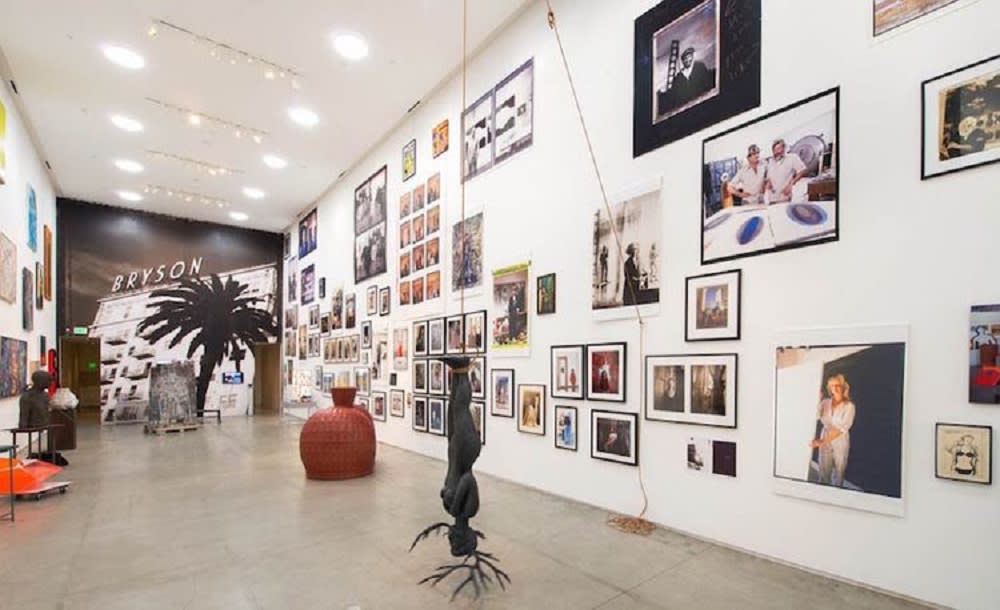 ESMoA calls itself "an art laboratory beyond museum" and is different from the typical art museum or art gallery. To fulfill their mission to "spread the spark of creativity," they provide free programs for students and adults. From artist-led workshops and talks to family days and film festivals, they bring joy to learning about artistic expression.
Because ESMoA believes the academic curator is not the ultimate authority on the work of art, they do not have labels on the walls next to the art on display. This allows visitors the opportunity to contribute their personal interpretation. If visitors want more information, they have resources available to provide background and context to the work of art.
ESMoA
is close to homes for sale in El Segundo.
Culver City Arts District
Along La Cienega Boulevard in Culver City, you'll find several galleries to enjoy. Each has its own style and a great diversity of media and genres, including fine art, sculpture, street art, contemporary, graphic, and pop. Many, like the Baik Art Gallery, feature 25 or more different artists and host visiting artist exhibits throughout the year.


Others, like IKON LTD, are secondary art dealers who do not represent artists. They focus on helping their clients find specific works to complete a collection and help new collectors discover artwork that fits their lifestyle.


Be ready to spend the day here if you want to tour all the galleries in the
Culver City Arts District
, because there are more than 15 to enjoy. Just walking the area can provide a great respite when you're looking for condos for sale in Culver City.
Pacific Coast Gallery
Just 27 minutes from the condos for sale in Culver City is the
Pacific Coast Gallery
in Manhattan Beach. They have some of the highest-resolution photos ever captured at over 3,000 megapixels. Each photo is custom printed using the latest available technology and materials. You can even choose how the work is displayed so it fits your home best. Do you prefer matte or glossy? Framed or unframed? You can have the work cropped differently to fit your space. The options for customization are bountiful. Pacific Coast Gallery believes museum-quality artwork should be accessible to anyone, so they offer custom printed photos from leading artists starting at prices below $100.
Resin
Resin – Indivisible Arts
in Hermosa Beach is a short 18-minute drive from homes for sale in El Segundo. This nonprofit organization is dedicated to providing access to art classes for local youth and supports local artists with resources, show space, workspace, and an "artist-first" commission structure. Their mission is to cultivate creativity, connection, and consciousness through the arts.
Resin's Creative Wisdom Tools program provides an opportunity for students to become mindful of their individual energy and the artistic expression that best fits their skills and interests. The goal is to cultivate resilient youth who have creative confidence, self-esteem and conscious awareness. Their scholarship program allows for the program to be accessible to all. No child is turned away.
Bo Bridges Gallery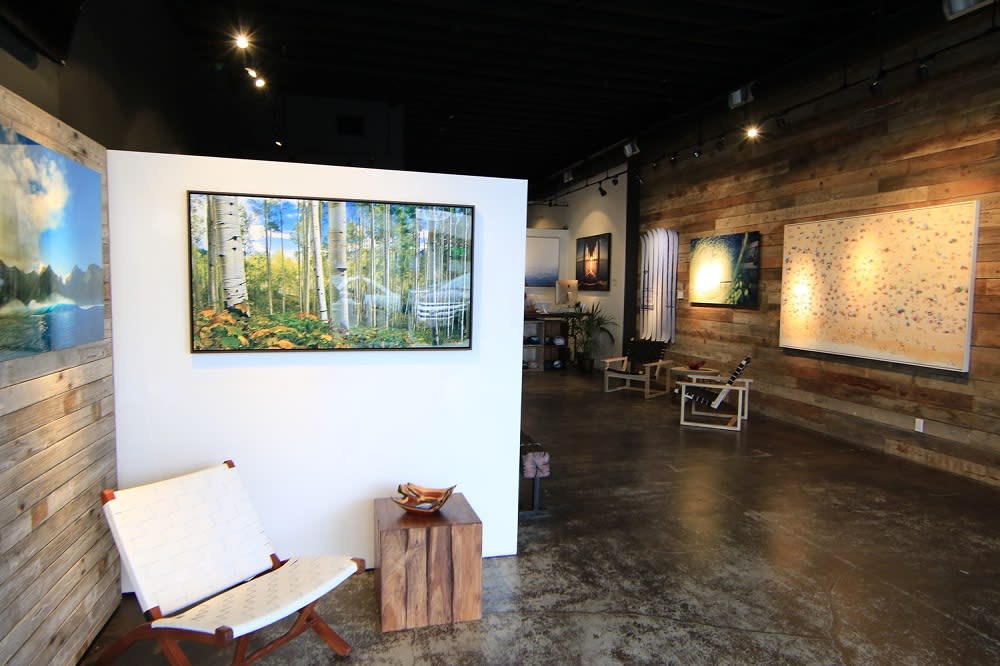 Bo Bridges is known for capturing some of the medium's most elusive and dangerous photographs. In fact, Elite Daily calls him "The World's Most Badass Photographer." His portfolio is filled with legendary shots of celebrities and professional athletes. He is also the official photographer for the Marvel X images found on movie posters and marketing materials. His work is available on clothing, face masks, beach towels, surfboards, hats, and puzzles, and his murals can be found at Hermosa Beach and Highland Downtown Manhattan Beach. Visit the
Bo Bridges Gallery
in Manhattan Beach, just 25 minutes from condos for sale in Culver City, to find a full display of his work and a large array of products for sale.
Riley Arts Gallery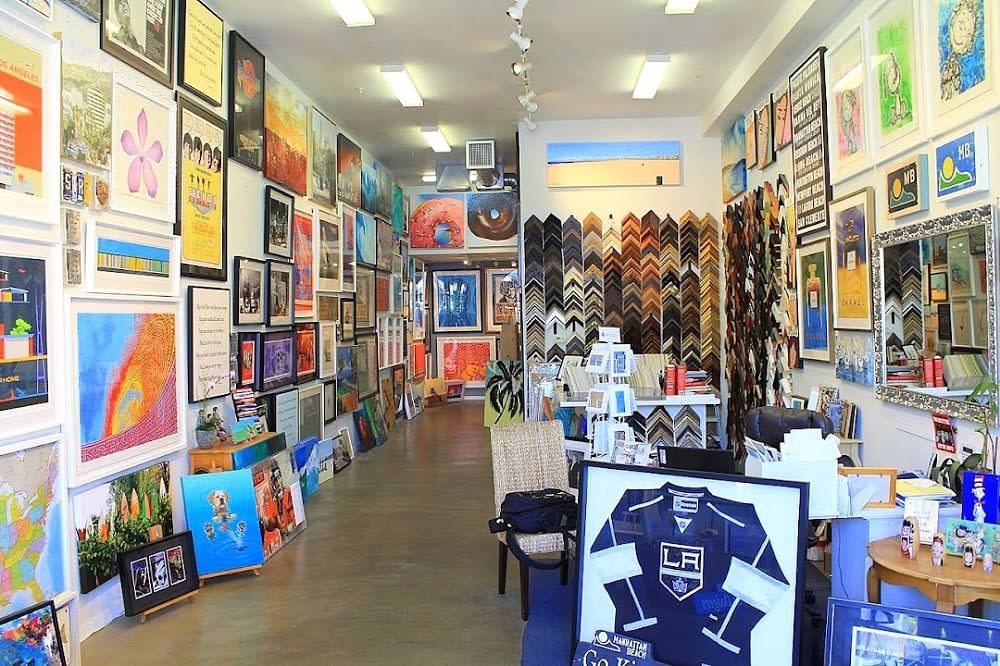 Riley Arts Gallery
in Manhattan Beach offers a mix of fine art, prints, photography, and gift items. Their miniature originals with song lyrics and beach life icons make popular gifts. Riley Arts also provides custom framing, including custom framed mirrors, to match the décor of your home. If you have valuable memorabilia that you would like to display, Riley Arts Gallery can help. Their art collection features about 18 different artists whose mediums range from watercolors to vintage posters and from fine photography to fun illustrations reminiscent of the golden age of comic books. They have new pieces arriving weekly and are always looking to add more contemporary artists to their gallery.
Bill Ruane
is a local expert who knows this area like the back of his hand. With experience in buying and selling residential homes and investment properties, he is ready to help you meet your El Segundo real estate goals.