With home prices rising at the fastest pace since 2005, making sure you receive top dollar for your property is crucial. The rising prices are indicative of a buyer's market; moreover, with a higher influx of people relocating, it's important to consider the market's current sentiment, especially if you've had the idea of selling your home. 

Even if you're not interested in selling, knowing how to make sure your investment is still growing in value is a comforting feeling. Luckily, we've compiled some tips that will increase your home's value below. Read on to learn more!


Enhance your curb appeal
From the windows and roof shingles to the lawn and garage, the exterior of your home needs to make a good first impression of your home. The curbside view of your home is like the cover of a book; it pulls in potential buyers and makes them want to learn more about the house.  

A clean, beautiful presentation on the exterior will make a good impression upon prospective buyers, leading them to inquire or attend an open house. To make sure the exterior of your home is eye-catching enough, try these few tips below. 

Paint: Making sure both the interior and exterior of your home have a fresh coat of paint on can make a huge difference. Walls, moldings, and roof trimmings can all be repainted, too. With a couple of buckets of paint, your home will feel (and look) like a breath of fresh air. 

Roofing and repairs: Parts of your home begin to deteriorate and age naturally, so you'll want to make a list of all the necessary repairs. Whether it's roofing that needs to be redone or oil and tire stains are pronounced in the driveway, cleaning and repairing the exterior of your home will improve its overall appearance and price. 

Lawn care: Neatly maintained grass, bushes, and trees will only help you when valuing your property. When you're listing your home, vegetation that needs care should be a top priority. It should be noted that placing extravagant plants in front of your house to make it look like a masterpiece isn't necessary; just make sure what you have is clean, manicured, and presentable to represent that the home is well-cared for.
Perform regular maintenance
Buying a luxury home is a big deal. The buyer wants to feel like they're receiving a good deal, so any small infraction or old-looking item has the potential of making them feel like they're taking on more costs. Silence all of their doubts by revamping the interiors, appliances, and hardware of your home. Start by taking a look at the items below:

Old, dated appliances: The appliances may still work and function perfectly, though their old appearances may give the impression to potential buyers that they will soon have to repair them. Buyers want peace of mind knowing that the home and associated appliances that they're potentially moving into are well-cared for and up-to-date. To shoulder these costs for prospective buyers, check out your local Home Depot to find some fairly priced stoves, garage doors, lighting, and more.

Flooring: Carpets have always made the impression that they're dirty, and it is normally because they are. The long fibrous hairs trap in dirt, and as a new family moves in, the carpets will probably have to be redone or removed completely. The process seems daunting for buyers, as it's viewed as another expense, and it's a process that takes a couple of days to finish. Removing them for the new buyers will not only make them happy, but it will also increase the value of your home as easy-to-clean hardwood floors and tile tend to be more favorable.

Annual maintenance: Be sure not to neglect annual maintenance. It won't necessarily increase the value of your home overnight, though the absence of maintaining the air conditioning unit, rain gutters, and being watchful for pests can harm your chances of reeling in potential buyers. Giving attention to things like these will minimize any foreseeable issues and expenses, allowing you to confidently hold your asking price. 

Forgotten rooms: What is meant by forgotten rooms is rooms that are paid little mind when thinking of renovations and increasing a home's value. These include closets, pantries, and even bathrooms. If anything in your home shows age and wear-and-tear, consider sprucing it up. For the closet, new wood shelves and a lighting fixture go a long way. For the bathroom, a fresh, glossy granite countertop, along with matching rod trimmings and towels, can be done at an affordable price.
Increase energy efficiency
As technology improves, the ability to lower our carbon footprint and utility bills has become so easy to do; therefore, it's also grown in popularity. Green changes add both to a home's value and appeal, plus they attract younger, eco-conscious buyers who find some of these additions a necessity. There is a mixture of small and large ways on becoming energy efficient; below, you'll find a few ideas:

Solar panels: Capturing and harnessing the power of the sun and converting it into electricity for your home has never been easier. Solar panels are reasonable because sunny southern California receives warming rays nearly year-round. However, solar panels do have their own fair share of costs, like depreciation over time, so be sure to replace and upgrade them when necessary. 

Insulation: Insulation is an often overlooked way to increase the selling prices of your home. From insulated walls and an attic to double-paned windows, effectively regulating the home's temperature lowers utility bills and increases the home's value. For insulation, consider checking out the various alternatives here. 

Programmable thermostat and Lighting: A smart thermostat is an effective, low-cost way to show that your home is eco-friendly and efficient. Also, swapping out any warming, incandescent lighting fixtures with LED lights will last longer and consume less energy.  
Increase the space
Making your home larger, if possible, is a guaranteed way to increase the value and its selling price. It's a pricey path to take, but if you have the funds and are willing to take on the project, then contacting a contractor for assistance would be the next step. There are a few options to increase the space in your home. 

For starters, the most costly is adding space above you or extending into the backyard. Any additional rooms created are an obvious way of increasing the value of your house. Converting the garage area into another room -- or even a studio -- is always an option. Lastly, renovating attics and basements into livable rooms is an effective way of expanding the square footage. Added rooms can be advertised as offices and flex spaces, which are rooms that younger audiences will find attractive. 
Upgrade your security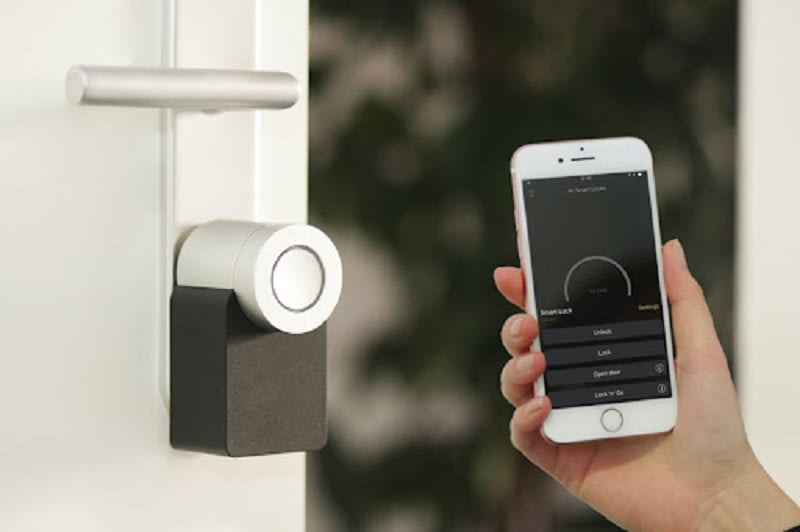 Making interested buyers feel safe is important. When considering relocating, buyers interested in the property survey the surrounding areas, inform themselves of any local or historical crime, and overall want to feel safe. Showing that the property is equipped with security features adds an extra layer of protection which provides much-needed peace of mind. Luckily, cameras and safety systems can be low-cost and effective pieces of equipment that will improve the sense of safety.

Cameras surveying around key points of the property help increase safety. A couple of cameras would suffice, as anything more than a handful might raise a concern. Fortunately, cameras are fairly priced, and you can find them on Amazon. Products like SimpliSafe are another option, as they have simplified the process of installing a security monitoring system. Their hardware can get shipped to your door and be installed by yourself in an afternoon.  
Final thoughts
From the large and luxurious to the small and economical, the ways to increase your home's selling price are abundant. Some actually increase the price of your home, while others appeal to the potential buyer's wants and needs, plus making them believe that the price is justifiable. With the current state of the real estate market, it's crucial to implement changes like the ones listed (or similar ones) to rake in the highest selling price for your home. 

When you're ready to list and sell your luxury Culver City property for its highest possible value, please feel free to contact Bill Ruane today. His expertise and upbringing within the South Bay area have allowed him to provide a smooth real estate experience. Whether you're interested in buying or selling your home located in Hollyglen, Del Aire, Hawthorne, Westchester, Culver City, or any South Bay areas, Bill is your agent.